Your Life. Your Ride
If you're looking for a new wheelchair van for sale in Colorado, look no further than Rollx Vans. Rollx Vans features the largest on-site inventory of cost-effective new and used reconditioned wheelchair vans and minivans in the United States. Check out the extensive inventory of accessible vehicles on our always-up-to-date website. All of our vehicles feature customized transportation solutions for people with Multiple sclerosis (MS), Amyotrophic lateral sclerosis (ALS), Rheumatoid Arthritis, Muscular Dystrophy, etc.
All of our handicap-accessible vehicles have undergone and passed a strict 171-point inspection to earn our gold standard satisfaction guarantee.
If you already own a van or minivan and would like to make it wheelchair and handicap accessible, reach out to Rollx Vans; our modifications can offer more convenience and better operation.
We are committed to making personal transportation as simple as possible for you and your family. Customer satisfaction is our top priority, and our 24/7 customer support and nationwide at-home delivery program demonstrate this. With multiple financing options available and a variety of vehicles for every budget, we give you the opportunity to get a vehicle you can comfortably afford. Learn more about our story.
Rollx Vans doesn't just offer new and used wheelchair vans for sale in Colorado. We also offer a seamless conversion process that takes your van or minivan and design it around your unique needs. This process adds features to your vehicle that will make you feel comfortable driving it, such as a wheelchair ramp, personalized driving controls, ample seating room, and more.
Ready to get started? Browse our inventory of wheelchair vans and find the vehicle that's right for you!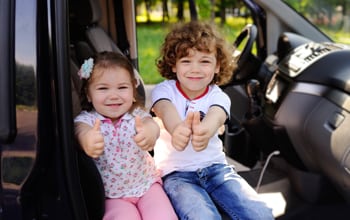 "My Rollx Van has been the best one I have ever owned. The sales process was good. The service even better! Your technician Ryan has been fantastic and keeps my vehicle running even when the repairs get tricky! Thank you Rollx Vans!!"
J.V. - Colorado Springs, CO
Need Service?
When it comes to servicing your vehicle, Rollx Vans offers three options: we can connect you with one of our preferred service shops, we can send a Rollx Vans technician to your home, or we can work with your preferred service shop to get the job done.
Rollx Vans Service Technicians Near You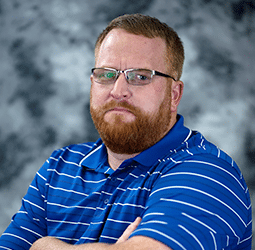 Ryan Eichinger
Field Technician
Disability Grant Opportunities In Colorado
Colorado residents can easily order their new wheelchair minivan or van from home over the phone by talking with our expert mobility consultants.
Rollx Vans is also interested in purchasing gently used, professionally modified vehicles from those in Colorado.
From custom conversion services to new conversion van sales, Rollx Vans is committed to offering convenient, personalized transportation solutions to Colorado residents. Contact us at 800-956-6668 for information regarding financing your accessible van from Rollx Vans. You can also ask about having your reconditioned van delivered to your home. Please note: Delivery fees may apply.
Get ready to ride in Colorado. Learn about how to get your disability plates and placards.
Still have questions or concerns? Contact us today!