Bringing Mobility Options to Minnesota
Rollx Vans' number one mission is to make transportation possible for everyone, even drivers with limited mobility. We sell our solutions and modify vans nationwide, but we are happy to call Minnesota our home state, making vehicle mobility solutions easily accessible to those in Minneapolis, St. Paul, Rochester, Duluth, and all corners of the North Star State. Easily contact Rollx Vans online or by phone—no matter the time of day, thanks to our 24-hour emergency service.
Buy a New Conversion or Used Wheelchair Van in Minnesota, or Modify Your Vehicle
In need of a new or used handicap-accessible van or minivan? Rollx Vans offers the nation's largest on-site inventory of accessible vehicles for drivers and passengers with Multiple sclerosis (MS), Muscular Dystrophy, Rheumatoid Arthritis, and Amyotrophic later sclerosis (ALS), among several other conditions. You can view our inventory at your nearest location or conveniently online at any time.
We offer a wide range of accessible vans, both new and used, from a variety of global automakers. Vans you can typically find at a Rollx Vans location include the Honda Odyssey, GMC Savana, Chrysler Pacifica, Dodge Grand Caravan, Ram ProMaster, and Ford Transit. For your safety and peace of mind, Rollx Vans puts every reconditioned wheelchair van through a stringent 171-point inspection to earn our gold standard satisfaction guarantee. Ready to check out our selection of handicap vans? View our inventory today!
Rollx Vans can also modify a van already in your possession to add convenience and improved operation. Visit this link for a list of the modifications we can provide.
Buying a Handicap-Access Van from Your Minnesota Home
If making it to one of our physical locations will prove difficult, you can order a wheelchair van or minivan from your own home in Minnesota or wherever you are currently located. Our expert mobility consultants will walk you through the process and have more than 100 years of expert service.
Rollx Vans also buys modified vans and minivans that have been gently used. Visit this link if you are interested in selling your van to Rollx Vans.
Rollx Vans makes customer service its number one priority across all locations, including here in our home state of Minnesota. For information on financing your van or having it delivered to your home (delivery fees may apply), call 800-956-6668.
The team at Rollx was fantastic; they went out of their way to guide us thru the process and even guided us towards financing options in our county we were not aware of. Rollx invited us into their family with open arms and ensured, from beginning to end, that our experience was everything wee needed Read more…
J.H. - Lakeville, Minnesota
"This is the second time we used Rollx. We use the VA grant for adaptive auto and your representatives handled all the paperwork for us. It was a smooth transaction from start to finish."
Lynn C - New Brighton, MN
"Our Salesperson took very good care of our needs. He was prompt & courteous & professional. Going through the Veterans Affairs as Larry is a Vet; Your team knew exactly what was needed to be done specific to the VA requirements. We did not have to worry about a thing, Rollx took care of everything! Read more…
Lawrence L - Forest Lake, MN
Need Service?
If your van needs service, Rollx Vans offers three different service options: We can send a representative out to you, connect you with one of our preferred service shops, or work with your preferred service shop to help them with the repair process.
Rollx Vans Service Technicians Near You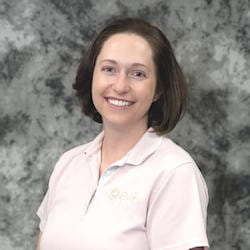 Becky Kelly
Customer Service
Disability Grant Opportunities In Minnesota