Tell us your Rollx Story and get a FREE SHIRT!
Keep your video to less than 1 minute
Speak loud and clear
Make sure your phone or camera is recording horizontal (not vertical)
Be happy and have fun!!!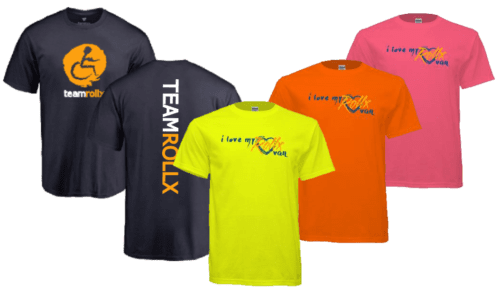 Submit your video, then click HERE to fill out the contact form and let us know your name and address to get your shirt!
WEB Video Release
By SUBMITTING your video, you hereby authorize Rollx Vans to publish the video in publications, websites, and all forms of social media (Facebook, Twitter, Instagram, etc.).
You acknowledge that your participation is voluntary and you will not receive financial compensation.  Additionally, you agree that participation in any publication produced by Rollx Vans confers upon you no rights of ownership in any form.  You release Rollx Vans, contractors, and employees from liability for any claims by you or any third party in connection with your participation or their participation.