Did you know that all accessible vehicles manufactured by Rollx Vans are created custom for each wheelchair user? That is because personalization is key when it comes to wheelchair accessible vehicles. And, just like no two wheelchair users are the same, their accessible van shouldn't be created using a cookie cutter mold either.
So, how does the Rollx Vans team ensure each wheelchair accessible vehicle is completely custom? We start from the base and let our experienced sales team take it from there.
Accessible Vehicle Customization You Won't Find Anywhere Else
Rollx Vans has the largest onsite inventory in the United States, which allows most of our customers to find the base model they are looking for from the start. Our inventory includes minivan models like the Chrysler Pacifica and the Dodge Grand Caravan, and full-size van models like the GMC Savana AWD, Ford Transit and the Ram Promaster, plus many used full-size wheelchair accessible vehicles models. Plus, if you are looking for something we do not currently have in stock we can also work with our OEM partners to find one of the exact accessible vehicles with the exact standard base options you desire.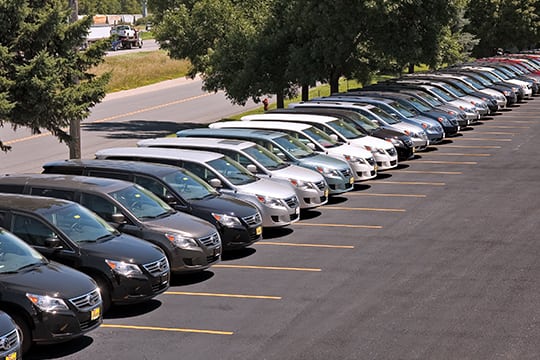 Each of our van options come in eight or more color choices, but the color is just the tip of the iceberg. With each of our vans, customers can choose from any of the standard or upgraded features. This includes standard van options like interior colors, the seat material (cloth versus leather), and even technology features like drive-assist 360 degree cameras, automatic braking, lane departure warning or Bluetooth audio and voice commands. If it exists on the market for minivans and full-size vans, you can guarantee that our team will help you find it and help you turn it into a custom accessible van.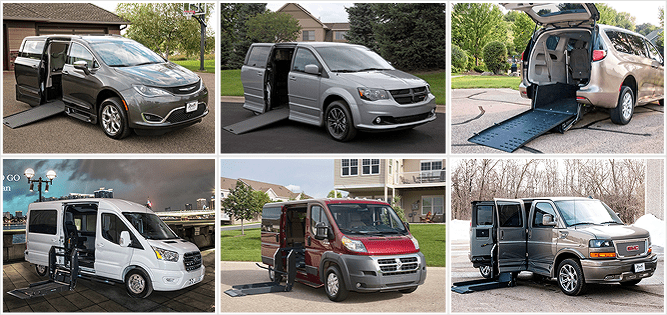 Offering More Options for Accessible Minivans
At Rollx Vans the customization for our accessible minivans extends beyond the basics. This starts with our ISO Certified custom reinforced lowered floor. For minivans, we offer either an 11″, 12.5″, or 14″ lowered floor. These lowered floor heights provide additional options for wheelchair users to have headroom space and visibility through the windows within the cabin of their vehicle. Each of our minivans come with exterior ground effects to hide this conversion feature around the outside.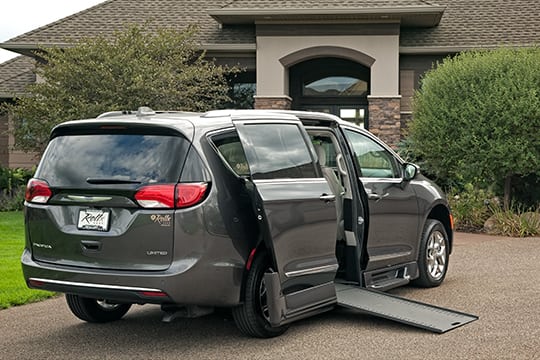 Some of our customized minivan wheelchair accessible vehicles also have two ramp options for wheelchair users and their families to consider. These are an in-floor ramp and a folding ramp. An in-floor ramp has a sleek and elegant design that allows it to slide out from the vehicle floor and completely disappear when not in use. The in-floor ramp provides van users a cleaner, quieter, safer option for wheelchair users to enter and exit the vehicle. It is also more reliable, doesn't block the van door and provides a bit more head clearance for wheelchair users entering the van. The folding ramp folds down to the ground and sits directly inside the van's sliding door when not in use. While the in-floor ramp is our more popular option, many people find the folding ramp perfectly adequate for their needs. Both ramps have a low profile incline for easy, unassisted entry and exit.
Watch Video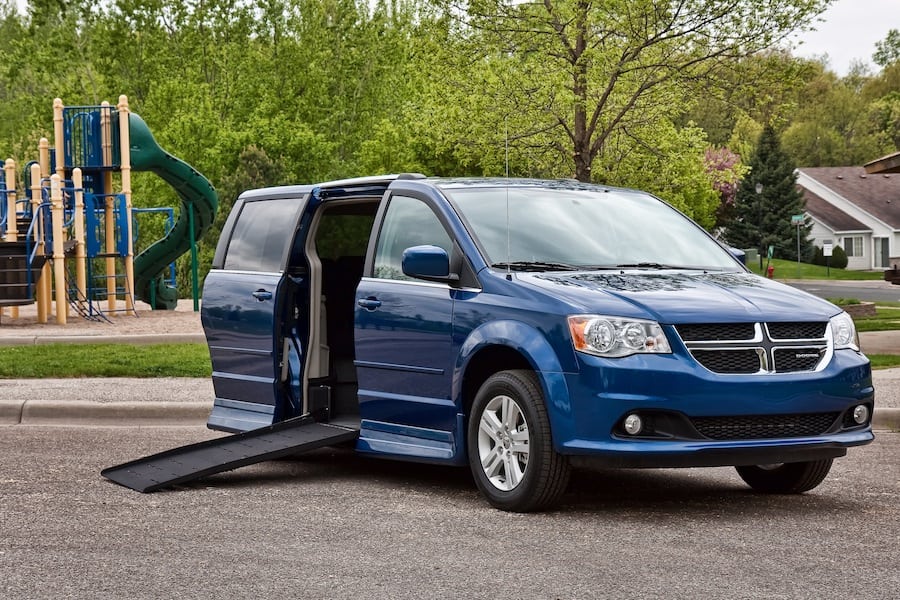 Expanding Your Options with Full-size Van Options
Our custom accessible vehicles don't stop there. When it comes to our full-size van inventory, we offer multiple height conversion options based on the full-size van model, but two of these include: a raised roof or a lowered floor, allowing our customers to find an option that best suits their individual needs. While either of these can be completed separately, together they allow wheelchair users additional head space and door clearance, as well as allow the wheelchair user visibility through the windows. With the Dodge Promaster and Ford Transit, the floor is already lowered as part of the standard features. This helps reduce conversion costs on these two vehicle models, as some of the work is already done.
Watch Video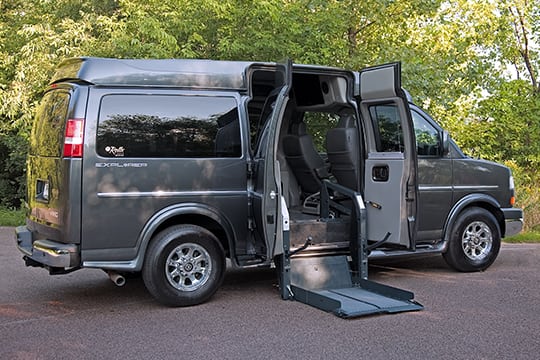 Additionally, our full-size vans can be completed with one of our many lift options. We provide multiple lift options for the different needs and different types of wheelchairs and their occupants. For example, the dual post lift has a weight load capacity of 600 to 800 pounds, which can benefit users with more extensive wheelchairs. Our lift options allow ambulatory passengers to pass through the side door without unfolding the lift, and the Fiorella single post lift swings out of the door and folds in half horizontally for visibility through the side door windows. No matter the need, there are lift options that can help accommodate a wheelchair user's transportation.
Watch Video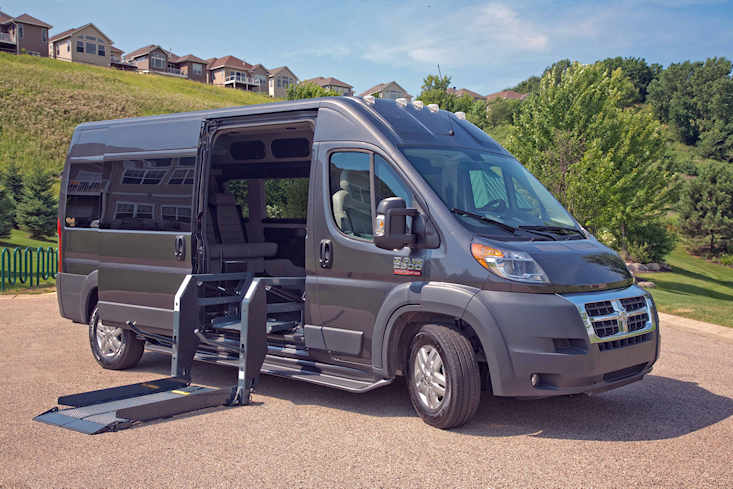 Wheelchair Accessible Vehicles For You And Your Family
Comfort is key when it comes to customizing an accessible van that will work for a wheelchair user and their family. Our team works with each of our customers to make sure their vehicle's seating arrangement will work for them rather than against them. That's why we offer multiple seating configurations that allow wheelchair users to ride in the middle of the interior cabin, from the passenger seat or even secure their wheelchair in the driver's position. Wheelchair users can also choose to ride in the vehicle from their wheelchair or move to the comfort of our six way trackless transfer seat when transferring is an option. The Rollx Vans transfer seat can be installed in the driver's or front passenger seat position and utilizes a compact, trackless design that is clean, sturdy, controlled with an ergonomically designed six button pendant and won't interfere with wheelchair wheels. The Rollx Vans transfer seat is a patented design that travels back and forward a full 20 inches, vertically by nine inches and rotates 180 degrees for easier transfers when transferring from a wheelchair is an option.
Watch Video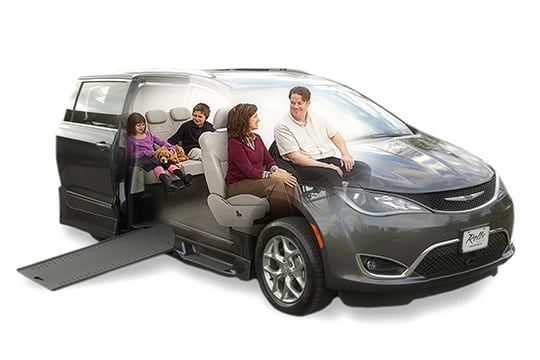 An Accessible Vehicles Manufacturer with Custom Options
At Rollx Vans, the customization possibilities extend even further. Many of our accessible vehicles come with standard garage-ability. This means they can fit in a typical garage with a door height of seven feet. Our team partners with all the major manufactures for driving equipment, wheelchair securement devices, and all of our other accessible van customization features, so wheelchair users can customize their van with any options they need.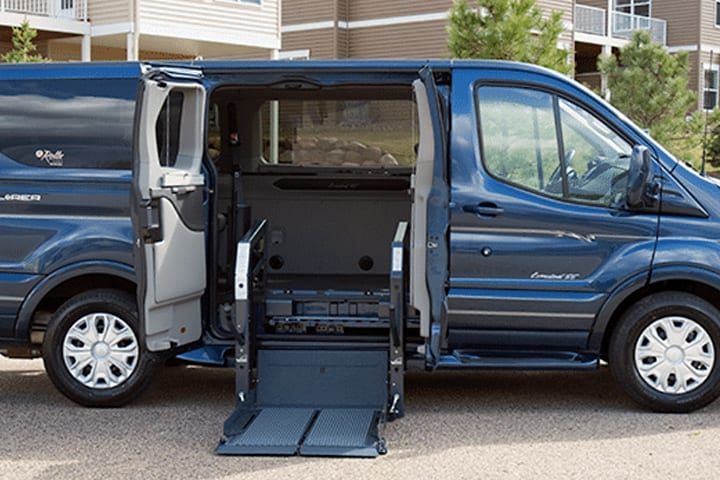 Wheelchair and occupant securements are an important necessity for anyone staying within their wheelchair as a passenger or a driver. These are crash safety tested and certified for the safety of all occupants within a vehicle. They are specially designed to keep the wheelchair and its occupant from serious injury in the event of an accident. For wheelchair securement, we offer many tie-down options. There are both manual tie down and the power tie-down options. The manual tie-downs are only available for the rear or passenger areas. The power-tie down can be used in any area of the van, but the power-tie down is the only one that enables a wheelchair user to stay in their wheelchair and sit in the driver's position, eliminating the need to transfer out of their wheelchair and into the driver's seat when driving.
Watch Video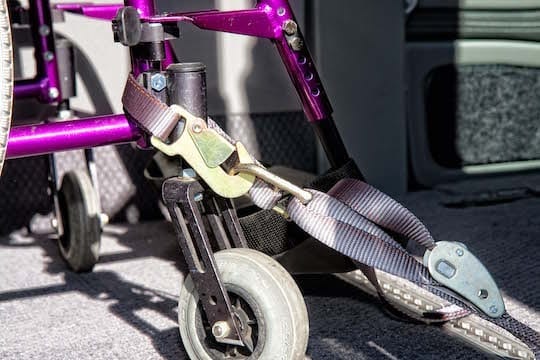 For wheelchair users who are driving, we offer a wide variety of steering options from hand controls, which operate the brake and gas control normally operated by foot, to zero or reduced effort steering and brakes which considerably reduce the effort required to turn the steering wheel or apply the brakes. This system also comes with a redundant backup component which continues to give effortless steering and brakes power even if the vehicle were to stall. Simply put, whatever a wheelchair user needs for their new or used wheelchair accessible vehicles, the Rollx Vans team can make it happen, from the most basic of options to the most advanced.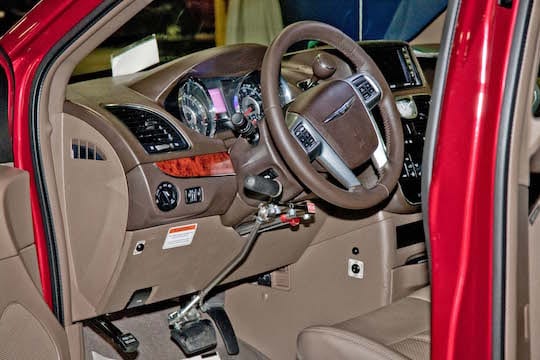 A Custom Accessible Vehicle Purchase with No Regrets
Our customers see that we do things a little bit differently than other wheelchair accessible vehicles dealers in our market. Our Rollx Vans sales team has over 100 years of experience combined. What's better is that they are not incentivized for upselling customization features a wheelchair user does not need. Instead they are trained to listen, inform, and let each of our unique customers know exactly what we offer and how they can benefit from the different features we offer for accessible vehicles.
Our sales team members are focused on finding the right, customized solution for each of our customers. They will be there to assist them throughout the entire accessible van customization – from the basics to every custom feature and beyond – including helping our customers obtain any financial assistance they may qualify for. Contact our team today to see the Rollx Vans difference. We promise you won't be sorry that you did!