Affordable Wheelchair Vans
We help people buy affordable wheelchair vans! Whether you're looking for
affordable new wheelchair vans
or
affordable used wheelchair vans
, we have options available to suit your needs. We understand that not everyone's financial situation is the same, which is why we offer flexible financing and leasing terms. We can work with you to find a solution that fits your budget and meets your needs.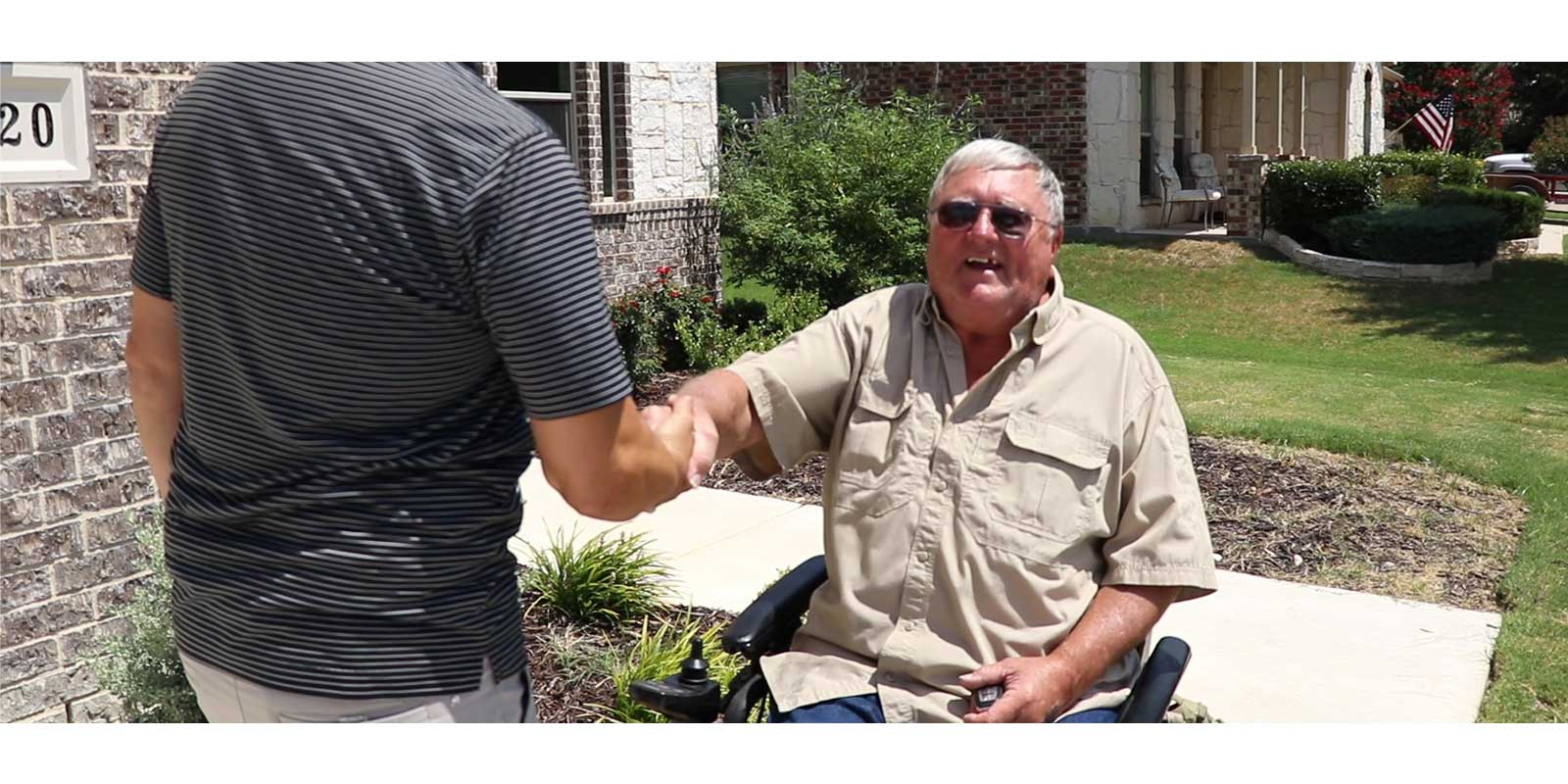 To find out more about these wheelchair van options and how to
apply today
, please contact our specialist today at 800-956-6668. We look forward to helping you get behind the wheel of your wheelchair van!
Compare Wheelchair Vehicle Options
Compare Our Models
HOW MOBILITY BUYING SHOULD BE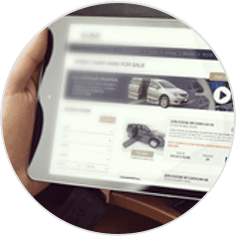 SEARCH INVENTORY
Find your perfect ride on our online inventory. We include a detailed description with pictures and prices.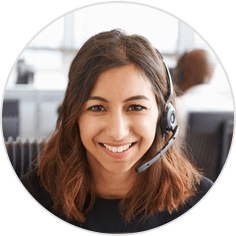 FINALIZE DETAILS
We listen and gently guide you through the process of becoming independent in your very own vehicle.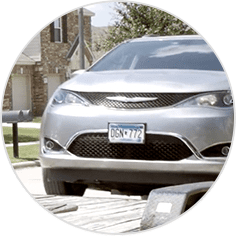 TAKE DELIVERY
Rollx Vans has professionally delivered nearly 20,000 accessible vehicles throughout the United States.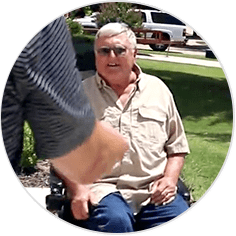 ENJOY THE RIDE
No risk 100% satisfaction guarantee on delivery plus receive nationwide 24/7 Mobility Roadside Assistance.
Featured Reviews
Stories from Rollx Owners
"Having owned 3 Rollx conversion vans, each experience has been better than before. I will always be a Rollx Van customer and I appreciate the in-home service."

J.L. - Coral Springs, Florida

"My Rollx Vans has been the best one I have ever owned. The sales process was good. The service even better! Your technician has been fantastic and keeps my vehicle running even when the repairs get tricky! Thank you Rollx Vans!"

J.V - Colorado Springs, Colorado

"I can't say enough good things about Rollx Vans and how well everyone involved with our experience worked so great together to ensure all our needs were met. I would recommend Rollx Vans to anyone. Thank you all."

C.R. - El Dorado, Kansas
Frequently Asked Questions
How do I get my vehicle if I am far away from your facility?
Rollx Vans will deliver your vehicle to your house anywhere in the continental United States. We will transport the vehicle from our Manufacturing facility in Minnesota to one of our Regional Technicians located throughout the country and they will bring your vehicle to your house and complete any final fitting to make sure the vehicle is set up exactly how your want it.
Can I finance my accessible vehicle?
Rollx Vans works with several banks and credit unions and can finance most of the vehicles on our inventory. In addition, we take both converted and unconverted trade ins, offer service contracts on both the vehicle and conversion, and have several other service offerings including 24/7 Roadside Assistance. Rollx Vans is a complete one stop shop and can help with all your mobility vehicle needs. You can begin the process by filling out our secure online Financing Application: https://rollxvans.wufoo.com/forms/financing-application/
Can I add driving equipment, wheelchair securement devices, or other personalized equipment to a vehicle in your inventory?
Yes, you can add any mobility equipment to a new or used vehicle on our inventory. Additionally, if there is a used vehicle that has mobility equipment you do not need, it can be removed (often with a credit). Contact one of our Mobility Specialists to customize a vehicle exactly how you want it.
If you don't have the vehicle I'm looking for can you order it for me?
Yes, we can order you a vehicle with one of our suppliers and customize it with the features you want. In addition, we have both new and used vehicles coming into our inventory weekly and may already have what you want coming in soon. Contact one of our Mobility Specialists to see what is coming or customize your order exactly how you want.
What kind of vans do you convert?
Rollx Vans converts all FCA Chrysler and Dodge minivans. We also convert the Toyota Sienna models from 2011-2020. We convert the Chevy Express and GMC Savana full size vans and also offer the Dodge Ram Promaster, Ford Transit, Chevy Traverse, Chevy Silverado, Chevy Tahoe, GMC Yukon, and Cadillac Escalade along with a wide variety of used vans.
What happens if my van is delivered to my home and it doesn't work for me or I'm not happy with the condition?
Rollx Vans has a no risk 100% satisfaction guarantee on delivery. If for any reason you are not happy with your vehicle on delivery we will take the vehicle back and refund your deposit.
Do you buy vehicles back if it's no longer needed or it no longer meets my needs?
Depending on our current inventory levels, we sometimes purchase Rollx Vans accessible vehicles. We can come to your home to pick up the vehicle and get you a check.
Are Rollx Vans accessible vehicles safe for my family and reliable?
Rollx Vans is an ISO 9001:2015 Certified Manufacturer. Our wheelchair vans meet or exceed Federal Motor Vehicle Safety Standards.
I have a friend that is interested in a Rollx vehicle. If I refer them to you will I receive a referral check?
Yes, if you send someone to Rollx Vans and they purchase a new or used vehicle from us, you will receive a referral check and they will receive a discount on the purchase of their vehicle. For full details go to our "Refer and Earn" program on our website for complete details.
What types of conversions does Rollx Vans offer?
Rollx Vans offers both a Side entry and Rear entry conversion on both minivans and full size vans. Contact us for information on the options available for different vehicles.
Where can I see a Rollx Vans wheelchair accessible van?
You will be able to experience the quality of our wheelchair vans right from the comfort of your own home with our wheelchair van home demos. A van will be brought to you by one of our dedicated Rollx Vans personnel, who will be happy to answer any questions you have about the vehicle. If your prefer, we also offer a virtual video demonstration where you can interact with our sales professional through a live video meeting. Schedule your no obligation personal home or video demonstration here or speak with one of our sales professionals.
Do you take trade-ins? How do I get a trade-in value?
We do take wheelchair accessible vans or non converted vehicle trade-ins and will give you a value over the phone.
Will I scrape the bottom of my lowered van?
Not likely. A Rollx Vans wheelchair accessible van provides ground clearance comparable to today's passenger vehicles. You can check out the dimensions and ground clearance in the Our Vehicles section of our website.
Are there any additional funding sources available in my area?
Funds may be available through your State and County department of Human Services. Check with your local offices for eligibility. Also, the MS, MD, and ALS societies may assist in the purchase of adaptive equipment. Rollx Vans also has a partnership with Help.Hope.Live, a non profit who assists people in raising money. If you are a veteran, contact your VA office. Veterans with disabilities may qualify for assistance. View our list of funding sources by state.
Do you have Rollx Vans customers in my area who I can speak with?
Yes. Contact us for references in your area.
Who does the service on my wheelchair accessible van if it needs repairs?
We have Nationwide Service by our factory trained Rollx Vans technicians and at-home service is available in most parts of the country. We also work with over 360 service partners nationwide. We also provide one year of 24/7 Roadside Assistance through Mobility Support Solutions. Additional years of the service can be added. No matter where you are, if your van stops working, we are there to help!
Will you convert my van?
Yes. We can arrange shipping from your home to our manufacturing facility and back.
How many people can ride in a wheelchair accessible van after it is converted?
Most wheelchair accessible vans will accommodate 6 people – 4-5 ambulatory and 1-2 wheelchair users.
Will a full/mini fit in my garage?
All minivans and some full-sized vans will fit into a standard 7 foot high garage opening. Please check with our sales professionals to make sure the van you are considering will work for you and your parking situation.
My chair and I weigh 600 pounds. Will this work?
Most lifts and ramps will accommodate 600 pounds and more. Other options are available to accommodate additional weight.
I am service connected. Do you work with the VA?
Yes. We will work directly with your VA and handle all VA paperwork. For more information go to our Veteran Mobility Solutions page or speak with one of our sales professionals.
I am a non-service connected veteran. Can you work with the VA?
Yes, we have a VA FSS Contract and can help you throughout the whole process. For more information go to our Veteran Mobility Solutions page or speak with one of our Rollx Vans sales professionals.
How do I get my wheelchair accessible van?
I saw an advertisement with an incentive offered by the automaker; can I get that on a van through Rollx Vans?
Most of the automobile manufactures offer mobility assistance on their new modified vehicles. Typically they will cover up to $1,000 towards the cost of the accessible modifications. This comes directly from the vehicle manufacturer and Rollx Vans will have the details on the different options.
I have tried some other wheelchair accessible vans and need more headroom. Do you have options for additional headroom?
Yes. Typically our standard lowered floor conversions offer more headroom than other companies do on their standard conversions. We also offer extended lowered floors along with raised roofs and raised door openings.