Bringing Mobility Options to Albuquerque, NM
Rollx Vans is committed to bringing Albuquerque, New Mexico, residents the nation's most convenient transportation solutions. As the city's premier provider of budget-friendly, personalized vehicle mobility solutions, Rollx Vans provides convenient around-the-clock service online and over the phone.
Buy a New Conversion or Used Wheelchair Van in Albuquerque, NM, or Modify Your Vehicle
Rollx Vans offers the nation's largest inventory of new and used affordable reconditioned mobility vans and minivans. Check out the extensive inventory online using our up-to-date website. All our vehicles provide customized transportation solutions for those with Muscular Dystrophy, Amyotrophic lateral sclerosis (ALS), Rheumatoid Arthritis, Multiple sclerosis (MS), etc.
Every wheelchair accessible vehicle that we offer has passed our stringent 171-point inspection to earn our gold standard satisfaction guarantee.
If you would like to convert a minivan or van that you already own to be more wheelchair friendly, Rollx Vans can easily modify it for you to offer better operation and greater convenience.
Buying a Handicap-Access Van from Your Albuquerque, NM Home
Ordering your conversion vehicle from the comfort of your own home has never been easier. Just simply call one of our expert mobility consultants, who combined have over 100 years of dedicated service under their belts.
Rollx Vans also purchases gently used, professionally modified vehicles from those in Albuquerque.
From custom conversion services to new conversion van sales, Rollx Vans is committed to offering personalized, convenient transportation solutions to Albuquerque, New Mexico, residents. Call us anytime at 800-956-6668 to find out about easily financing a wheelchair accessible van through from Rollx Vans.
"I'm on my 4th Rollx Van. 3 Chryslers and 1 Honda. The service after the sale is outstanding! We are looking forward to our next one!"
Clifford D. - Albuquerque, NM
"We have been buying our vans from Rollx Vans for over 16 years. They have the best prices and the BEST CUSTOMER SERVICE you could ask for! This company is simply "top notch" in their product and service… after the sale! No, I'm not related to anyone in the business… Just another very satisfied customer! Read more…
Samuel - Las Cruces, New Mexico
Need Service?
If your van needs service, Rollx Vans offers three different service options: We can send a representative out to you, connect you with one of our preferred service shops, or work with your preferred service shop to help them with the repair process.
Rollx Vans Service Technicians Near You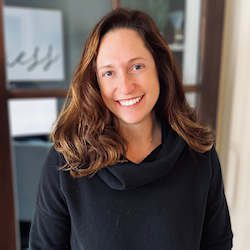 Becky Kelly
Customer Service
Disability Grant Opportunities In Albuquerque, NM