Wheelchair Van Buyer's Guide
At Rollx Vans, we understand that you may not be familiar with these conversion features, especially if you're new to purchasing an accessible van. That's why we've created an eBook just for you!
Ebooks
We want to ensure that you understand all the options that are available that make getting from point A to point B just a little easier. And, who knows, maybe learning more will spark a few questions you never knew you had!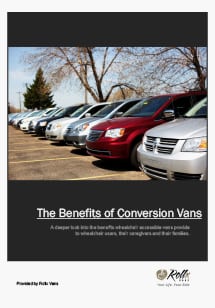 Download .pdf (14 pages)