New to the Rollx Vans Fleet: The Ram Promaster
The 2016 Ram Promaster is another great addition to our ever-growing full-size wheelchair van fleet. When it comes to handicap accessible vehicles, the Ram Promaster wheelchair vans will not disappoint those who are looking for comfort, safety and plenty of space.
Ranked Best in Class
The 2016 Ram Promaster has been rated "Best in Class" because of its superior power to haul heavy loads and it's spacious interior. This full-size Ram Promaster wheelchair van has a V6 horsepower engine with a max towing capacity of 5,100 lbs and a max payload of 4,420 lbs.
Because the vehicle was originally designed for commercial use, it has a lot of space for the entire family. The dimensions of the vehicle include 63.5 inches of interior headroom, a door clearance of 56 inches and an overall height is 89 inches, leaving plenty of headroom for passengers seated in even the most bulky electric wheelchairs.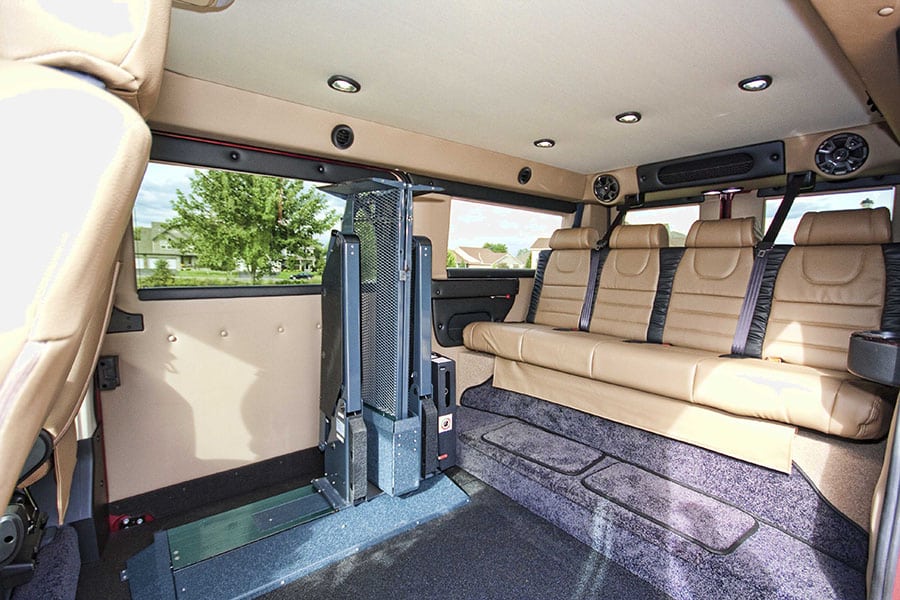 The interior has 460 cubic feet of cargo capacity, leaving our team plenty of room to install conversion features such as 6-passenger seating and a fully automatic lift with four point wheelchair tie downs, lap and shoulder belts and floor tracks.
Safety and Ease of Driving
The 2016 Ram Promaster handicap van has a six-speed automatic transmission and is the only full-size vehicle we carry that has a class-exclusive front-wheel-drive (FWD) system. It has extremely responsive handling and a 36-ft turning diameter that allows drivers to navigate the vehicle through even the most narrow city streets.
It also comes equipped with numerous airbag systems, anti-lock brakes, a rear back-up camera and plenty of other safety features.
Loads of Additional Options
At Rollx Vans, we live by the philosophy of Your Life, Your Ride. That's why we are happy to outfit your 2016 Ram Promaster with any luxury, sport and utility features that you need.
See the entire list of features and specifications here.
Learn More
To learn more about the 2016 Ram Promaster handicap van, contact our sales team at Rollx Vans Today!