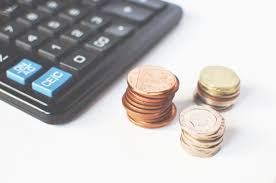 Finding an affordable vehicle is difficult, and even more so when you have a disability. But having any sort of disability shouldn't prevent you from having your own set of wheels! Luckily, there are a variety of ways to make wheelchair van conversion costs more manageable and put your mind at ease that you'll have a vehicle that's safe, custom fit to your needs, and cost friendly.
Interested in getting your own wheelchair accessible van, but don't think you can afford it? Discover a few of the benefits of financing wheelchair accessible vans with Rollx Vans!
1. Don't Pay All at Once
Having the cash on hand to afford any vehicle is usually not an option for most people. Wheelchair van financing gives you a way to set up payments over time. Depending on what kind of loan you choose, you can select a payment plan that makes sense for you and keeps within the budget you need.
2. Financial Institutions You Can Trust
The finance department at Rollx Vans has maintained relationships with the industry's most reputable financial institutions to guarantee that you receive competitive rates, top service, flexible down payments, and fast approvals.
With Rollx Vans, your interests and needs will be in good hands.
3. Get Loans You're Comfortable With
Our lending partners understand the nature of our business and strive to provide the best customer service to guarantee you are comfortable with your financing option. This includes a minimum 30-day interest rate protection and repayment options of up to 84 months.
4. Finance a New or Used Van
You're not stuck with just one option to finance — with Rollx Vans you'll have the choice of new or used models including:  the Chrysler Pacifica, the Dodge Grand Caravan, the Honda Odyssey, and much more. Any model you choose can be tailored to your needs.
Simply select the model you want, and we'll get to work for you!
New vehicles come with a standard vehicle warranty from the manufacturer and a conversion warranty from Rollx Vans. Rollx Vans has developed an extended service contract that covers both the vehicle and the conversion so you can get additional coverage for both.
This means that your vehicle, your mobility equipment, and emergency road service are completely covered.
Rollx Vans wheelchair van financing, either on its own or combined with other funding sources, guarantees you will be able to leave in a vehicle of your choosing. We make it our prerogative to go above and beyond for all of our customers.
For more information on financing options for your wheelchair van, contact Rollx Vans today!