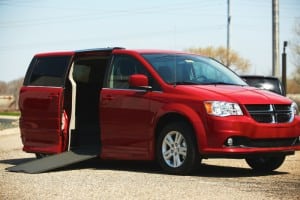 Buying a wheelchair van is a process that is very personal. You aren't just buying a vehicle, you are obtaining the freedom to go where you want to. No matter where you are traveling, you want to be comfortable and safe. That's why vehicle fitting is such an integral part of the process.
Handicap vans have the ability to change a person's life. This is why our team at Rollx Vans does what we do every single day. We make sure that each vehicle we build and deliver is exactly as you want it to be. Our vans, no matter which one you buy (or convert), are guaranteed to provide you with as much comfort and joy as possible.
It All Starts with Custom Features
Our vans don't roll off of an assembly line. We put every bit of time and work into customizing each van to your needs.
If you need power tie downs, we can install them. If you want to drive the van yourself, we can install and custom-fit hand controls to your specifications. We also transfer seats, lifts, ramps and more.
The only thing we will never do is try to upsell you. We only put features into wheelchair vans that each customer wants and needs.
We'll Even Deliver it Right to Your Home
Whether you are picking it up at our Rollx Vans manufacturing plant or having it delivered it right to your door, our specialists will make sure to add the final touches to your van before handing over the keys. They will make sure to perform a final fitting that will guarantee that you are comfortable with your purchase.
Our highly trained and professional technicians will go over all of the new features with you, adjust the driving controls so that they are safe and easy for you to use and install any other final features that you may need or is recommended by your driver evaluator.
Even after all is said and done, we still offer a nationwide service plan. Should anything ever go wrong with your vehicle, we will fix it at our location or yours.
It's your life, and it's your van, we are just happy to provide it to you.