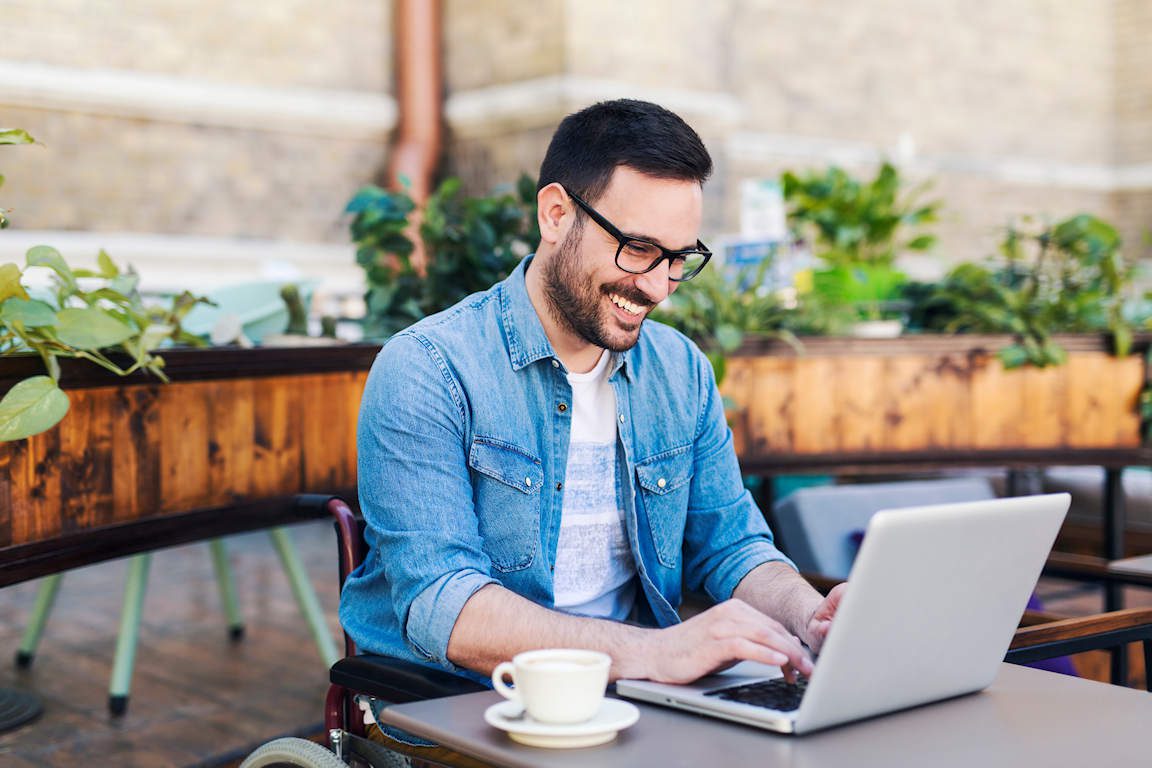 How to Buy a Wheelchair Van Without Leaving Your Home
There's not much that you can't purchase online from the comfort of your own home in this day and age. That includes your next new wheelchair van, which gives you the mobility and flexibility you deserve so that you can go out and enjoy your summer.
If you've never purchased a vehicle entirely online, the process may seem quite different from shopping in person. However, if you take the right steps and work with the right people, you'll be on the way to making a smart purchase you won't regret for one minute.
Budget for Your Next Wheelchair Van Purchase
There are a lot of different considerations you'll need to make when you're preparing to purchase a wheelchair-accessible van. Cost is one of the most important, especially if you're living on a tighter budget.
Before you start diving into the particulars of brands and conversion types, crunch the numbers and get a realistic idea of what you can comfortably afford. It's important to know before you get started that Medicare will not cover the cost of a wheelchair-accessible van. You can, however, work with Rollx Vans and get fixed up with the financing you need. Our finance department partners with lenders who know the needs of our customers and offer flexible repayment terms and competitive rates.
What to Look for When Researching a Wheelchair Van
Like with any major purchase, your first course of action before shopping for a wheelchair van is to come to the table prepared. Researching your options thoroughly and using multiple resources will help you make the most informed decision possible. You'll want to get a good mix of expert reviews and insights as well as the opinions of other wheelchair van owners.
Once you have a price range in mind, you can consider the many different factors that set wheelchair vans apart. Having a firm budget in mind can help you narrow down whether to buy a new wheelchair-accessible minivan or a budget-friendly pre-owned van. You can also choose to purchase a new or used van and add the conversions after the fact, or you can purchase a van that has already been converted to meet your needs.
When it comes to conversions, it will depend on how you plan to use the van. If you're going to be driving, you'll want a side-entry van with a power ramp. If someone else will be driving you, both the side-entry or rear-entry van will work for you. There are a range of other Rollx Vans conversion options to keep in mind, too, including wheelchair securement devices, lowered floors, and hand controls.
And, of course, you'll have plenty of options to consider when it comes to makes and models. At Rollx Vans, you can find popular minivans like the Chrysler Pacifica, Chrysler Voyager, and Toyota Sienna. We also offer wheelchair conversions for full-size vans like the Ram ProMaster, SUVs like the Chevrolet Traverse, and pickup trucks like the Chevrolet Silverado.
Work with Experts on Your Next Wheelchair Van Purchase
There are a lot of different factors to break down when you're planning to buy a wheelchair van, so it can be intimidating to complete the entire process online. But it's never a challenge when you're working with the experts at Rollx Vans.
When you're researching a new vehicle, the Rollx Vans website offers a treasure trove of information and resources. More than that, we give you a direct line to a dedicated team of experts who are committed to one goal: Making sure you get a vehicle that meets your needs and keeps you satisfied for years to come.
Rollx Vans has been America's safe, convenient, and trusted resource for wheelchair-accessible vans for more than 40 years, and we've made sure we can offer independence and confidence to drivers and riders nationwide.
After you've worked with our sales team to pick out the wheelchair van that checks all the right boxes, you'll have the option of free home delivery. Or, if you'd like to come pick up your new vehicle at our showroom in Minnesota, we'll give you a delivery credit and cover your travel expenses. It's that simple and that convenient.
Rollx Vans wouldn't be what it is without our customers — and we have a lot of them. We have more than 20,000 customers nationwide, and they'll tell you how easy buying a wheelchair van online can be when you work with Rollx. Just ask Meg Margaret Kuhn Brosey, who had this to say about her experience.
"We've only had our Chrysler Pacifica for 2 days but the experience with Rollx was the best! It's the 1st time we've ever bought a car sight unseen but it has been a great experience from Matt looking out for a used car for us through the delivery by Jose! We couldn't have asked for a better experience. My brother-in-law has purchased 3 vans from them and highly recommended them . It's been great to have service at our door even though we're in Oklahoma and the van went from Pennsylvania to Minnesota to Austin to us all on a flatbed!"
Shopping for a new wheelchair van from the comfort of your home is easier than you think. If you're looking to start your shopping journey, the experts at Rollx Vans are here to help. Give us a call, send us an email, or send us a text message and we'll get you started.