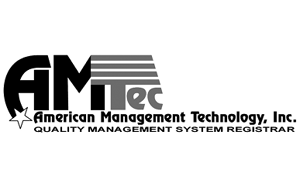 SAVAGE, MN—December 17, 2014— Rollx Vans, a Minnesota-based direct manufacturer of accessible vehicles, announced today they are the first manufacturer and dealer in their industry to achieve the International Organization for Standardization (ISO) 9001: 2008 Quality Management Certification.
Rollx Vans was awarded the ISO 9001:2008 certification after a nearly week long audit of their manufacturing operations and business practices. The audit was conducted by American Management Technology, Inc., an ANAB accredited ISO 9001 registrar.
"This significant accomplishment is a testament to Rollx Vans' commitment to quality, customer satisfaction, and continuous improvement," said Mike Harris, President and CEO of Rollx Vans, "The ISO 9001: 2008 certification sets a new quality standard in the mobility industry. The ISO standard was independently created and is an inclusionary standard focused on quality management and continual improvement through customer feedback. These are features often missing when business associations create standards. The independent nature of ISO was critical to providing an unbiased system focused on the customer. Our company mission is to provide our customers with an exceptional experience, and this process is critical in meeting this goal."
More About ISO 9001: 2008
ISO international standards are among the world's strictest and highest quality standards based on set criteria for quality management. The ISO 9001: 2008 standard is based on customer focus and the continual improvement for business quality management systems.
More About ISO
The ISO, a non-governmental organization established in 1947, is the world's largest developer of voluntary international standards that are widely accepted in the United States Government at the Federal, State and Local level. The ISO aims to facilitate the international exchange of goods and services by establishing international standards and reconciling regulatory differences between countries. ISO is recognized worldwide as the premier voice of a common set of management standards, processes, and measurements.
More About Rollx Vans
To learn more about Rollx Vans, please visit our about page.
If you're interested in writing about Rollx Vans' ISO 9001: 2008 Certification or need images to accompany your post, please contact Scott Andrews at 1-800-956-6668.