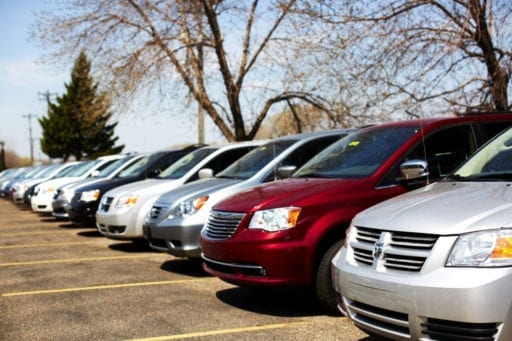 Big Decisions.
Everyone has to make them at least a few times throughout their life. Purchasing a vehicle is just an example of one of those big decisions almost everyone faces at least once.
Buying a new or used vehicle can be quite the change for anyone, especially a disabled individual who has been getting by using a non-converted one or even without transportation of any kind. So, making a big change to a wheelchair accessible vehicle for sale might not be the easiest of choices.
To ease your mind while you are thinking about making the transition, we put together a few advantages to consider. That way when you are ready to make the switch to one of our customized handicap vehicles, you will already know that it is a wise investment for you.
Added Options
Handicap vehicles have additional features and options that are not available for standard cars and vans. One of the biggest van modifications for wheelchairs is a ramp that makes it a breeze for someone in a wheelchair to maneuver themselves into and out of the van. Ramp types vary depending on the specific van but include fold-down, in-floor, and lift options.
Another big one is seating configurations. The seating in a converted van can change depending on the needs of the individual or family using the vehicle. There's a few different options for where the wheelchair can ride comfortably and/or the driver's seat can be removed to allow the wheelchair user to drive.
Plus, both of these options can be customized to fit your needs.
Added Comfort
If spending time on the road, whether you're traveling to and from work or spending time with family, is important to you then adding comfort to your commute is key. Handicap vehicles generally have more headroom and extra space in the area around where the wheelchair sits than most non-converted vehicles. This added space makes riding a more comfortable experience both for the wheelchair user and the other passengers in the vehicle.
Additionally, our vans can be customized to fit your tastes. That means you can choose things like whether you want leather or cloth seats in your van. As well, there are a few packages that offer heated leather seats if your driver or passenger is interested in that comfort feature.
Added Safety
Possibly one of the most important advantages to consider is the added safety that comes with handicap vehicles. Not only do our vans meet all Federal Motor Vehicle Safety Standards, but you can also ride safely in your wheelchair with our tie-downs and securements including both manual and power options.
The Rollx Vans Promise
If you don't see a feature that you really want in your van listed on our currently available models, chances are we can get one that fits exactly what you are looking for. Just ask one of our sales team members and they should be able to find everything you are looking for in one of our converted vehicles.
Have you recently started using a handicap accessible vehicle? What was the transition process like for you? What advice do you have for others making the transition?