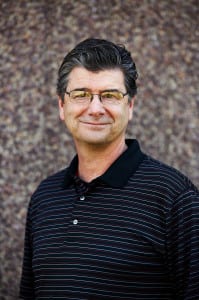 Last but definitely not least for our sales team interviews, we asked Jim Mahowald to share a few things about himself for the Rollx Vans blog. Jim has been with our team for two years after previously spending 25 years working in the new car and power sports industries. He has a Bachelor's degree in business management from St. Thomas and enjoys helping people who have a real need. Here's what else Jim had to say.
What do you do for fun outside of work?
I like to golf, snowmobile, go boating and do anything with family and friends.
What movie have you seen recently and would recommend?
Captain Phillips. It makes me proud to be an American.
What does your work day usually look like?
I spend my day working with customers to see how I can help them reach their goal of getting mobility transportation.
If you weren't in sales, what would you be doing?
If I was not in sales I would be helping to make a company stronger. I'd probably still be in the auto, power sports or mobility industry.
Do you have an inspirational story about working with a customer that sticks out in your mind?
Yes, a customer I had told me thank you so much for the nice van, we were able to make it to the family reunion because of now having the van.
Is there anything else you'd like to share?
Rollx Vans is a great company! They are truly concerned about both customers and employees.