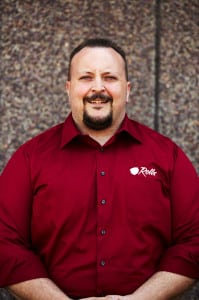 Matt Bertrang started his professional career doing customer service for a company that dries and cleans up buildings after floods and tornadoes before moving into car sales. Six and a half years ago, he started with the Rollx Vans sales team.
He took a few minutes to answer some questions about his job and what he does outside of work. Here's what Matt had to say:
What do you do for fun outside of work?
I enjoy spending time with my wife Jodi and son Ryan. I also enjoy being in the outdoors and in the gym working on my power lifting.
Does your name have a special meaning or were you named after someone?
I had an uncle name Matthias so that is maybe who I was named after.
What movie have you seen recently and would recommend?
We don't watch much for movies but we watch a few sitcoms when we can.
What is your favorite part about your job at Rollx Vans?
Interacting with customers on a daily basis and hearing the stories about the van improving their way of life. Those never get old.
What does your work day usually look like?
Working with customers to find the right van for them and staying with them throughout the process.
If you weren't in sales, what would you be doing?
Working in the wildlife area or landscaping.
Do you have an inspirational story about working with a customer that sticks out in your mind?
I have pictures in my office of my customers enjoying their vans and each one has a story to tell. They are all inspiring.
Have you worked with Matt? How was your experience? What additional questions do you have for him?