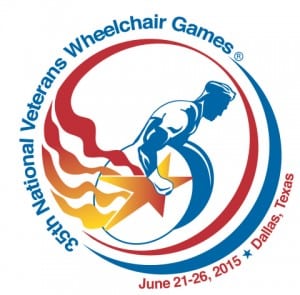 The Department of Veteran's Affairs and the Paralyzed Veterans of America launched the 35th annual National Veterans Wheelchair Games (NVWG) on Sunday, setting off a chain of high-octane action that will last for the entire week.
The games are held in Dallas, Texas and will last from June 21st to the 26th. Over the course of the games, wounded and wheelchair using veterans from each of the branches of the Armed Services will clash in a variety of contests that will result in pride, sweat and hopefully a whole lot of fun for all those involved.
Toyota Rises to the Occasion Again
For the 16th year in a row, the U.S. branch of Toyota Motor Corporation has sponsored the games and helped them come to fruition. It's an act that we at Rollx Vans appreciate because it's events like these that allow wounded veterans an opportunity to get the recognition they deserve.
As a company that sells handicap vans, we at Rollx Vans hope that they continue to support competitive events such as the NVWG for years to come.
The Events
Over the course of the six day games, veterans who have spinal cord injuries, Multiple Sclerosis, amputated limbs or other neurological injuries will have the opportunity to show their stuff in wide variety of events. Everything from soccer to basketball, air rifle shooting, track and field events, rugby and more will be played, with champions being crowned and all athletes being honored for their athleticism and skill.
For the full list and times of each event, check out the event schedule.
About the Paralyzed Veterans of America & Department of Veterans Affairs Partnership
Since 1985, these two organizations have teamed up to organize and run the NVWG, which is one of the largest annual wheelchair sports programs in the world.
Beyond the games, this partnership helps veterans to live and maintain a healthy lifestyle all year round, stating that, "sports and recreation reinforce critical values necessary for health while combating the risk of isolation, depression, and other factors associated with health."
To find out more about the games and these organizations, visit their website.
Taking Their Game to the Next Level
Last year, the 34th annual games were held in Philadelphia. Next year, it could be headed to a city near you. Regardless of where you are, this is a great event to follow and hopefully in the future will garner more attention and broadcast from major television channels.
Do you have a favorite wheelchair sport to watch or play? Let us know in the comments below!