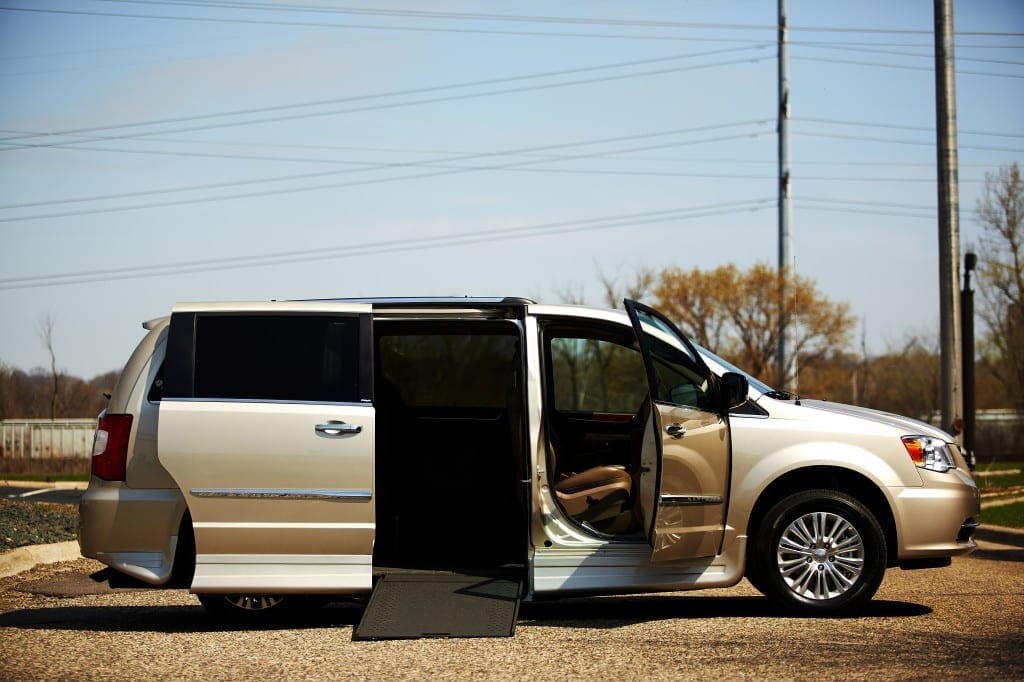 Your handicap accessible van can take you pretty much wherever you want to go in life. That's why the Rollx Vans slogan is "Your life. Your ride."
But, in order to make sure our handicap van conversions can take you to every event that's important to you, you'll want to keep your van in the absolute best condition possible. We put together a few recommended preventative maintenance tips, so you can avoid wheelchair van repairs between service visits.
Door track
Make sure the lower door track on the ramp side of your van conversion is completely clean and free of debris. We recommend checking the track periodically, like whenever you fill up for gas, and vacuuming it out monthly, if not weekly.
Ramp
Whether your van is equipped with a power folding ramp or an in-the-floor-ramp, you want to keep it clean and free from debris as a preventative measure. As well, your ramp's hinges* should be sprayed with a Silicon or Teflon base lubricant at least every six months to keep them running smoothly. Vans with wheelchair ramps for sale tend to go for more with the right upkeep. Protect your investment with regular maintenance.
*Note: If your van uses a folding ramp, make sure you spray both the upper and lower hinges. For an in-the-floor ramp, spray the hinge located on the protective cover.
Kneeling chain
The kneeling chain for your converted van is located near the right rear tire. It's suggested that you lightly lubricate the chain every six months with a light lithium grease and periodically check the actuator compartment to make sure it's free of debris. In most of our vans, the actuator compartment is located under the floor and behind the bench seat.
Accessories
When picking out your handicap accessible van, you'll have a few options to choose from for your conversion accessories. If any of these accessories are applicable to your van, we recommend checking these parts as indicated below.
1. Hand controls: Every so often you'll want to lubricate the hand controls. For more information and how to do this, please follow the instructions located in the hand controls manual that came with your van.
2. Power tiedowns: Make sure the power tiedown are free of debris at all times. On occasion, check for wear and tear on the tiedown and also ensure the alarm and release is in proper working order.
3. The 6-way power seat: Tighten and lubricate the 6-way seat with a light lithium grease as needed and keep the tracks for the seat clear of any debris.
Did you learn anything new? What additional information about van conversion maintenance would you like us to share and what questions do you have?