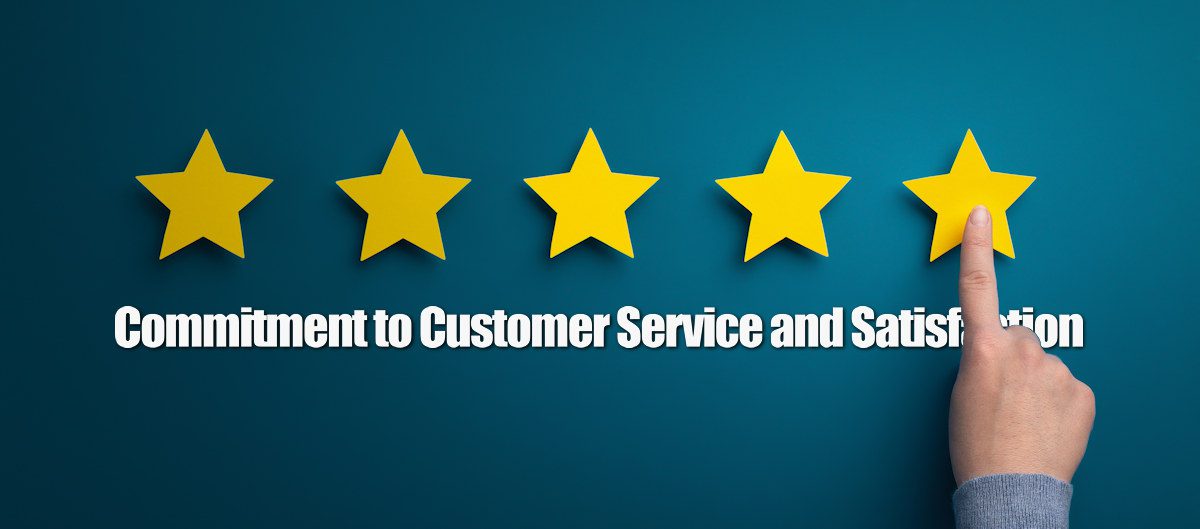 Rollx Vans is celebrating 45 years in 2023, a milestone we could not have reached without the help of so many along the way. People are at the core of what we do, and our commitment to excellence in customer service and satisfaction is how we've grown to more than 20,000 customers nationwide. In every phase of our business, whether you're beginning your journey or on your fifth accessible vehicle, we aim to put you front and center to ensure that you have the best experience possible.
What Our Customers Say About Rollx Vans
It's one thing for us to tell you about how we do business, but we prefer to let you hear it from the people we serve. We have hundreds of five-star reviews across platforms like Google, Facebook, and Birdeye with an average customer rating of 4.6 or higher across the board. You'll find a mix of first-time and long-time customers touting the lengths to which our team goes in the name of customer satisfaction.
Our founders, Wade and Nancy Harris, began their journey with Rollx Vans in 1978 after the tragic loss of their son. From that devastating event grew a commitment to help people with a need for accessible mobility options. People like John, who found himself struggling to get around after a medical procedure and was urged by his family to consider a wheelchair van.
Our team worked with John to ensure that his individual needs were met to the letter, ultimately recommending a converted RAM ProMaster 1500.
"The folks at Rollx guided me to the ProMaster, arranged financing, gave me a generous trade-in for my Buick, and delivered and configured the ProMaster for my use," John writes. "What would appear to be a very complex situation (was) made easy and simple by Rollx."
John is one of our many customers who has taken advantage of our nationwide home delivery option. When you purchase a wheelchair van from Rollx Vans, we'll deliver it to your home no matter where you are in the United States and take the time to make sure you're comfortable with your new ride. Or, if you'd rather come and visit us in Savage, Minnesota, we'll cover your airfare or driving expenses.
"Their salesman, financial folks, and delivery crew were first class, acting like long-known friends at every step in the process," John adds. "I know the problems of living with mobility problems and the difficulty in making good choices to help alleviate these problems. Rollx is a valuable resource regardless what you ultimately decide to do."
We take this kind of praise to heart, and it drives us to continue to be better. That means acknowledging that, try as we might, things aren't always perfect. But we strive for that ideal, which is why we'll happily help you out if you ever have an issue with one of our vehicles.
One of our customers named Chuck had a few small issues with a vehicle he purchased from us. Once he contacted us, we set out to make it right.
"Rollx followed up on addressing and resolving everything," Chuck writes. "A great organization with good people and excellent service from the president to the sales team to their service department."
Speaking of the service department, their efforts play a big part in keeping our customers satisfied and their vehicles on the road. Just ask Susan, a customer who says that service is "the other main reason we would look nowhere else." Or Gordon, who's been visiting our service department since 1996. Or Timothy, who praises our team for consistently going above and beyond to help with any problems that arise and calls our service "the best I have ever received of any product I have purchased!"
And even if you're not servicing with our team directly in Minnesota, you can count on the same level of quality with our nationwide service program. Wherever you are in America, you're close to one of our more than 360 service partners, who will take care of your vehicle's needs. Or if you have a mechanic you trust, our customer service reps will gladly work with them.
We love the enthusiasm of our customers, and we share that enthusiasm for our work. We love nothing more than to see people filled with happiness, pride, and independence when they get behind the wheel of their new Rollx Van. It makes everything we do every day worthwhile, and we know that the continued impact would make the late, great Wade Harris proud.
Kurt, a longtime customer who is on his third Rollx Van, sums it up quite nicely: "It's one-stop shopping, excellent service, fast, friendly, and a team that truly cares."
Rollx Vans is the industry leader in customer satisfaction with a 97% overall satisfaction rating. Another stat we're particularly proud of is that 99% of our customers say they'll return for their next vehicle or recommend us to someone in need of a reliable wheelchair van.
If you fall into that 99% and want to recommend Rollx Vans, we'd love to reward you for helping us reach more people in need. Our Refer and Earn ambassador program can put money back into your pocket just for spreading the word, and it can help anyone you refer to us save money on their purchase. Just tell them to mention your name when they reach out to us—or fill out our ambassador program sign-up form—and you can earn a $500 check whenever someone you refer takes delivery of their Rollx Van. Plus, they'll get a $250 discount on their purchase as our way of saying thanks.
Whether you're referred to us by a customer or visiting us on your own, we would love the opportunity to show you why Rollx Vans sets a high standard for quality care and service in the wheelchair van industry. You can reach out to us any time you'd like—call us at 800-956-6668, send an email to questions@rollxvans.com, or send us a text at 952-522-8330.
And if you're already a customer of Rollx Vans and you've been a part of this 45-year journey in some way or another, we thank you. Without you, we couldn't have made it this long or this far, and we're excited to share the ride with you for years to come.