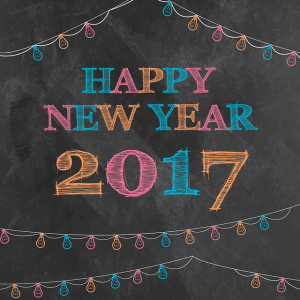 Here we are: 2017 has arrived. It's a new year, and that means people will be making new resolutions, promises and goals that they plan to reach before year's end. Every person here at Rollx Vans has his or her own personal resolutions, but as a company we decided to come together to make a few promises to our customers, partners and the community.
Here are our resolutions for 2017:
We Promise to Continue Manufacturing the Best Accessible Vans in the Industry
The accessible vans we manufacture are the pinnacle of our years of experience in the industry. Our conversion process allows us to completely customize vehicles based on the needs of our customers, meaning that you can take part in creating a vehicle the perfectly suits your individual needs (as well as those of your family).
From conversion features to other vehicle options, all the way down to the vehicle's color, you have the option of getting your ride, your way.
We Promise to Continue Providing Unrivaled Service to Our Customers
At Rollx Vans, we have always treated our customers as friends, which is why so many people return to us again and again to fulfil their accessible vehicle needs. From the members of our sales team — who have over 100 combined years of experience — to our friendly service department, everyone here vows to keep delivering the same great service they have been providing for decades.
We Promise to Continue Our Stellar Safety Record
Your safety is an absolute priority for us, which is why meticulously test every vehicle we convert and recondition to ensure that it exceeds every safety standard possible. This includes exterior crash test ratings as well as our interior safety features (tie-downs and securement devices).
If you ever have any questions about our vehicles, our team or our company, do not hesitate to contact us immediately.
Happy New Year from the Rollx Vans Team!
Did you make a resolution this year? Share it with the community by commenting below!