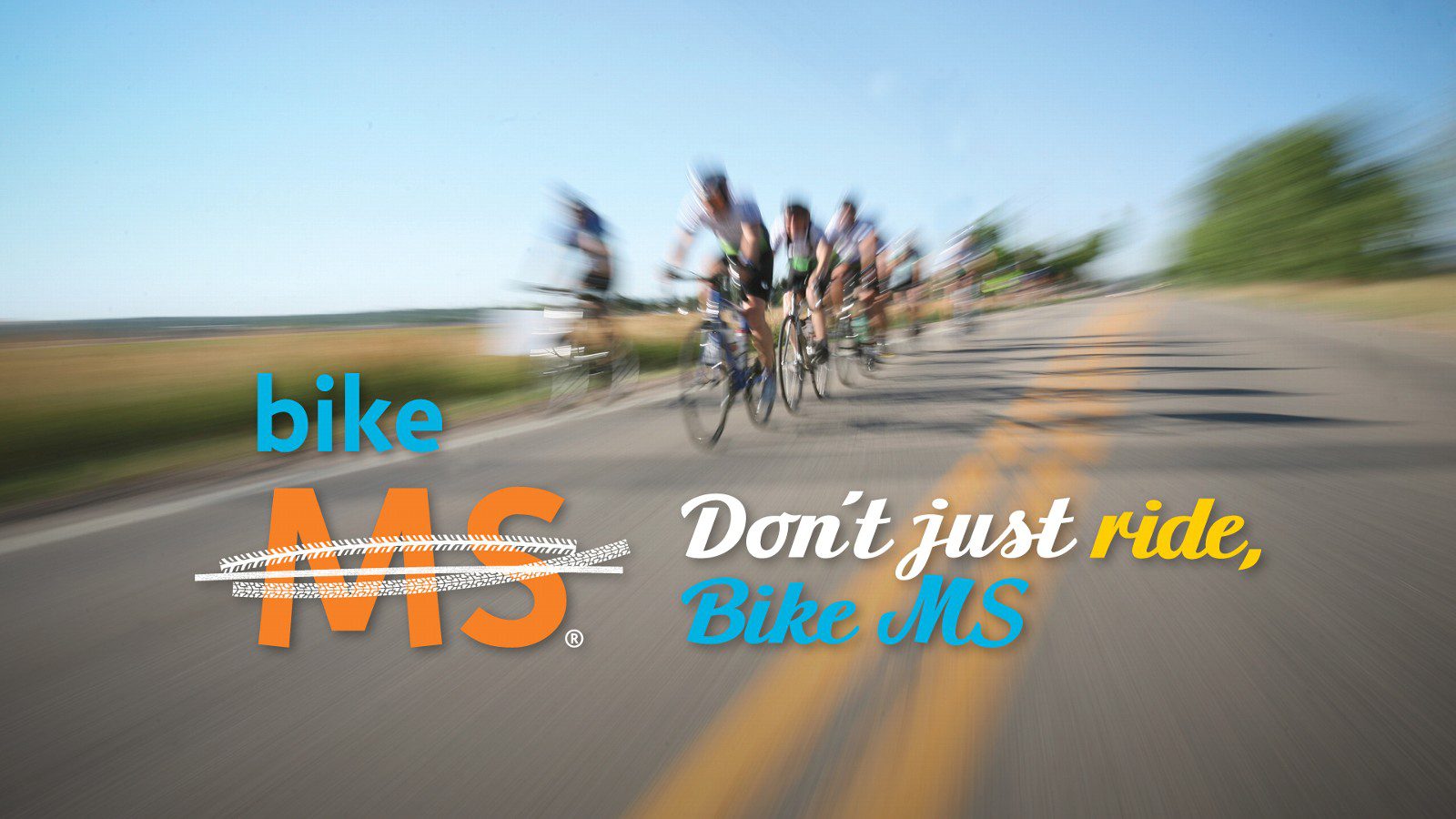 Rollx Vans is committed to helping thousands of Americans feel the sense of freedom and independence they so richly deserve. We're not just committed to that mission through our conversion and customization options or our top-flight customer service. We back it up by supporting causes that matter, like Bike MS.
We are proud to be a transportation sponsor for Bike MS each year, and we're thrilled to join the mission once again in 2022. What's more, we're excited that a member of our team is personally taking part in this year's fundraiser to help defeat multiple sclerosis.
What is Bike MS?
According to a recent study conducted by the National Multiple Sclerosis Society, MS affects nearly 1 million people living in the United States. Because its impact is so far-reaching, large-scale efforts are needed to raise funds to fight this devastating autoimmune disease.
In terms of scale, Bike MS is the single largest fundraising cycling series in the world. Each year, Bike MS attracts more than 75,000 cyclists and 6,000 teams from all across the United States. Everyone taking part in the event is united by a singular goal: ending MS once and for all.
This year, there will be 56 Bike MS rides taking place across the country. Rides run from March to October and vary in length, intensity, and locale. The event is open to anyone over the age of 12 and riders of all experience levels.
While having fun and enjoying the ride is part of the experience, the ultimate goal of Bike MS is to fundraise for the fight against MS. This year, the community is being called to raise $36 million — and you can help make it happen by getting involved today.
How to Take Part in Bike MS 2022
Getting involved in Bike MS is a simple process that pays huge dividends. All you need to do is follow a few steps and you'll be on the path to fighting the good fight alongside thousands of fellow cyclists.
Find your ride. Use

Bike MS' convenient event locator

and find the next ride nearest to you
Once you've found your ride, click on the page and use the Register link to sign up. You can also use this page to donate to your event, see the current fundraising total, and find details about the route. Registering for a ride also earns you a cool t-shirt and other perks and prizes
Join or start a team. While riders are more than welcome to cycle solo, your impact is increased if you

join up with or start a team

. You can find an existing team and partner up with riders in your area or encourage your friends, family, and co-workers to get on their bikes and ride
Train and fundraise. You can get started on making an impact as soon as you register. Whether you

train by yourself, with your team, or online using Zwif

t, you can begin preparing for the upcoming ride. You can also

start working toward your fundraising goal

with a social media campaign, unique perks, and by tracking your miles and sharing your progress
Get on the route. When the big day arrives, it's time to get on the road and deliver. Be sure that you come to your ride ready with the right clothing and gear, and keep an eye out for Support and Gear Vehicles along the route to support you as you go
Celebrate a world free of MS. While finishing the ride is an achievement in itself, the true victory is knowing that you've made a huge difference for Americans afflicted with MS. Like a long bike ride, the battle against multiple sclerosis is a test of endurance, and your contribution helps bring us all closer to that finish line
It doesn't matter whether you're an experienced cyclist, a first-timer, or somewhere in between. Bike MS is a great way to get involved in an important cause, raise funds and awareness, and get some great exercise in the process.
Why is Bike MS Important?
Multiple sclerosis is an insidious disease with no known cure, so every dollar is critical in the effort of making it history. Bike MS has made massive strides (and pedals) in that regard, raising more than $1.4 billion to date with the help of generous cyclists, donors, and volunteers.
What does that impact look like?
Bike MS has supported 52 bills and counting that have become law, all with the goal of advocating for the MS community
Bike MS has launched programs for people affected by multiple sclerosis, including Ask an MS Expert
Bike MS has helped fund disease-modifying therapies that are improving the quality of life for those afflicted with progressive and pediatric MS
While there is no cure for MS at the moment, every mile that cyclists cover and every dollar they raise puts us that much closer. And that's why Rollx Vans couldn't be prouder to be involved with Bike MS.
How Rollx Vans is Getting Involved
Supporting riders along the routes at Bike MS events is crucial for the overall mission as well as the safety and well-being of cyclists. Rollx Vans offers its support for this year's events by providing accessible vehicles for participants.
From June 11-12, the MS 150 Minnesota ride runs from Proctor to White Bear Lake, and 1,765 people have already pledged to participate. We're happy to say that among those riding and fundraising for this event is our very own Ray Samide, who is a member of our sales and marketing team.
We're even happier to report that Ray has absolutely crushed his initial fundraising goal, well surpassing his $300 ask and sitting at more than four times that amount with a week to go before the ride. And he's not done yet — you can still donate to Ray and bring Bike MS closer to its overall goal of $2 million for the MS 150.
If you want to get involved but don't think you'll make the MS 150, don't fret. From July 18-22, Bike MS will hold the Ride Across Minnesota 2022, which starts and ends in Proctor and carries riders across scenic locales like Chisholm and Two Harbors. With just over six weeks to go, riders have already raised nearly $100,000 toward the $480,000 goal.
Rollx Vans is committed to ending diseases like MS and ensuring that everyone can lead a life of comfort and respect. If you're searching for an accessible vehicle, check out our inventory online and give us a call at 800-956-6668.