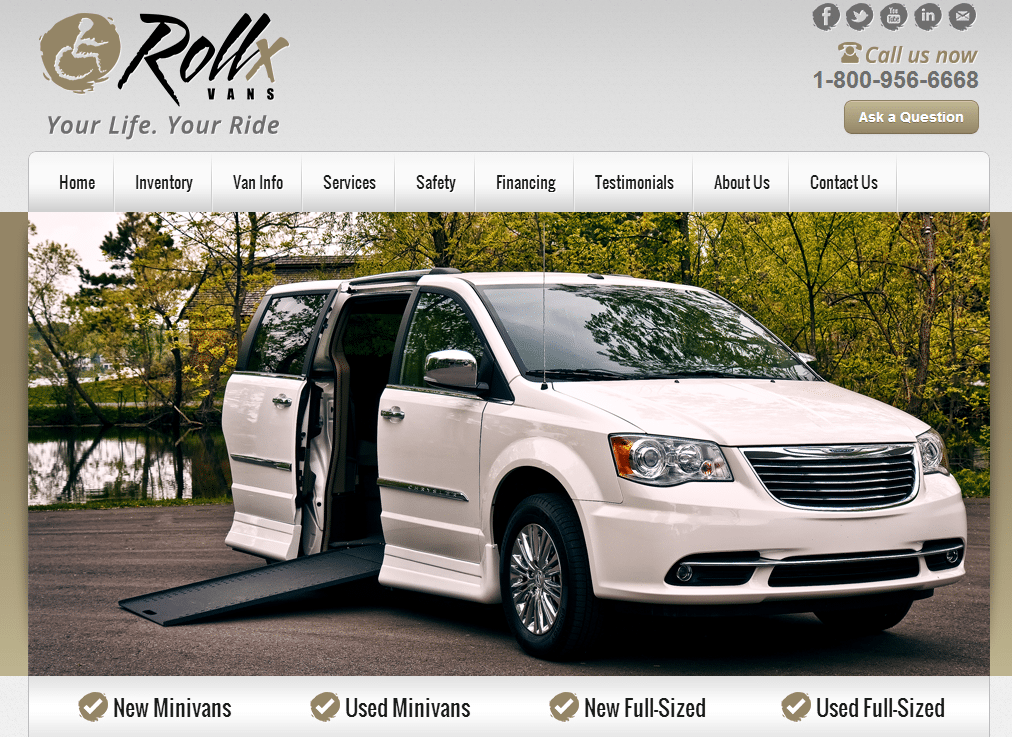 It's been a long time in the making, but we are extremely proud to announce that the new Rollx Vans site is live.  If you're reading this, and you're a returning visitor, you've probably already noticed.  Feel free to explore the site to your heart's content.
But if you don't mind, we'd like to share a little bit about the new website first.
Be Patient and Let Us Know
This isn't simply a re-skin of the old website.  This is a completely brand new website built from the ground up.  Because of that, there may be a handful of bugs and wrinkles you'll run into.  We hope not, but when dealing with technology and coding, one never knows what might happen.
If you run into an error or spot something that's not showing up correctly, please give us a little grace.
Or better yet, tell us what the issue is so we can get it fixed faster!
Why We Did It
The main reason we rebuilt our website is for our customers.  To most of our clients, our website is the face of our company.  It's our information center, our storehouse, our showroom.  Because of that, we want to make sure it's as easy to navigate as possible.
We believe the new website flows much more naturally from page to page, allowing you to get to the exact page you're looking for.  It also has updated and more thorough content on everything from our van conversions to safety and engineering standards.
We also think it's much prettier to look at.  No one wants to spend their time looking at an unattractive or outdated website.  Now you don't have to!
Fully Mobile and Ready to Go
Our website is now smartphone and tablet friendly.  We realize that more and more people are browsing the internet on their phones and smaller electronic devices, so we made the website scalable.
No matter what device you are using to view the Rollx Vans website, the pages will adjust accordingly so you don't have to worry about zooming in and out, or not being able to read something.  If you have a smartphone or tablet handy, we encourage you to check it out.  It's pretty awesome.
There's More to Come
This past week, we actually had a photographer come and take pictures of our entire operations.  Stay tuned for pictures of our newest vans, our staff, and our wheelchair van assembly line.  The photographer we had is incredibly talented (you can find him here), and we know there's going to be some great pictures popping up soon.
Who Built the Website?
Our website was built by a Twin Cities based marketing agency called Radiate Digital.