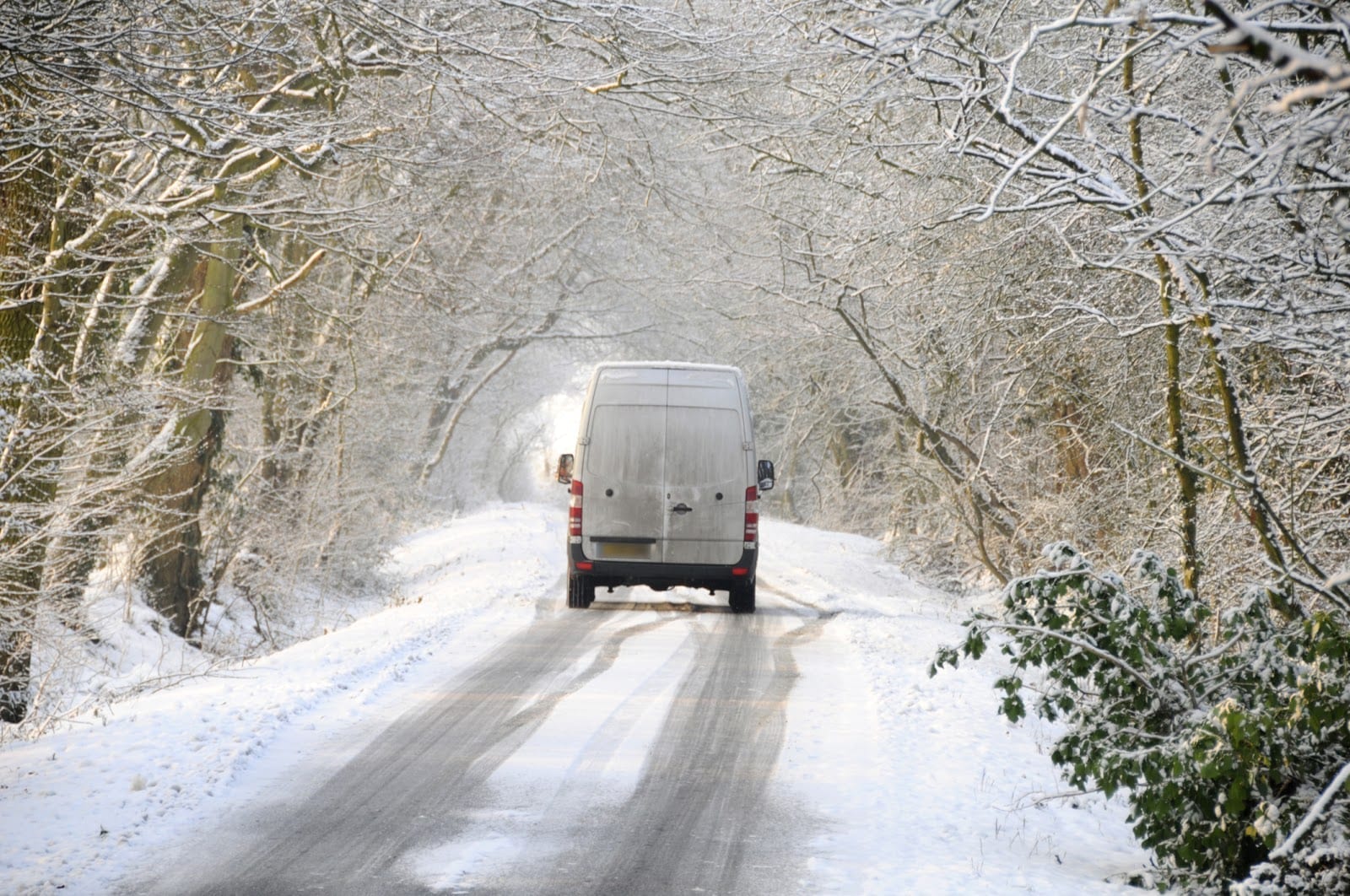 December is finally here, which means that it's time to officially wave goodbye to autumn and begin preparing for the cold winter months. The winter season means different things to different people, but one thing that matters to everyone is the impact it has on road conditions.
If you drive a wheelchair accessible van, you have to take extra precautions when preparing for the winter months. Take a look at these tips to winterize your wheelchair van to make sure you'll be as safe and prepared as possible this winter.
Winterizing Your Vehicle
There are a few critical things to make sure you do before the driving conditions get dangerous.
Snow Tires
This is important for anybody who owns a vehicle they will be operating in winter conditions. Equipping your vehicle with snow tires is crucial to your safety when winter comes along. The difference between regular tires and snow tires is the equivalent of the difference between tennis shoes and winter boots. Snow tires give your vehicle extra traction and you confidence to handle the harshest of conditions.
It may also be worth looking into equipping your wheelchair with snow tires. Wheelchair snow tires have deeper grooves, which will make travel in the snow a lot easier on your wheelchair and you. If you don't want to purchase snow tires for your wheelchair, you also have the option of doing it yourself. This post from the United Spinal Association shows a quick and easy DIY method for winterizing your wheelchair.
Survival Kit
No one can predict when disaster will strike. But, you can be prepared for it. Before the snow starts to fall, pack yourself a survival kit to keep in your van at all times. This survival kit should include everything you might need if you were to get stuck. Some key items to have in your kit are:
Flashlight (consider an

LED windup flashlight

)

Batteries (both for your flashlight and your wheelchair)

Water

Space blankets

Food (granola or protein bars)

Cell phone charger

Swiss Army knife

Medications
Winterize Your Wipers
Visibility is obviously important when driving, and it's even more important when snow begins to fall. In the winter, your windshield can be covered in any mixture of rain, sleet, snow or ice. This is why it's necessary to make sure your windshield wipers are prepared for these conditions. Take the time to refill your windshield wiper fluid (preferably with the anti-freeze formula) and make sure your wipers are in good condition.
Hitting the Road
Getting ready to head out? Make sure you take care of these things before leaving.
Scrape Your Windows/Roof
This goes along with the visibility aspect mentioned earlier; if you can't see, you can't drive. This task can be particularly difficult for those in wheelchairs. You can purchase extendable windshield scrapers to reach every spot on your windshield. Having trouble getting the snow off of the roof of your car? Simply use a broom to brush off all the snow before you scrape your windshields. This will prevent snow from sliding off the roof of your car and covering your field of vision.
Remote Start & Heated Seats
While this one may be more of a luxury than a necessity, there are some real benefits to equipping your car with remote start and/or heated seats. A remote start will allow your car a little extra time to warm up, which will make sure everything under the hood is all warmed up and running smoothly by the time you're ready to go. This will increase your car's longevity and make sure it avoids any freezing problems. The fact that it will also be toasty warm by the time you're ready to go is just an added bonus.
Driving
When it's time to take off, caution is key.
Drive Defensively/Slowly
This advice goes for everyone driving in the winter, but due to their lowered floors, it's especially important for those in wheelchair accessible vans. Everyone is anxious to get to their destination, but it's crucial that you take it slow and pay attention to your surroundings. Avoid using cruise control and make sure you're always driving defensively. You can't control how other people on the road will be driving, but you can control how you react to it.
Learn Skid Control
Skid control is important to learn before the actual moment arrives. The chances of your car skidding increase in the winter, so preparation is key. To successfully navigate a skid, you have to go against your instincts a bit. When your vehicle starts to skid, steer into the skid, rather than away from it. As you do this, gradually push on the gas rather than the brake. This may seem counterintuitive, but it will transfer the weight to the back of the vehicle, which will give you better control of the vehicle. Hopefully this is a skill you'll never have to demonstrate, but it's better to be safe than sorry.
Have a Half Tank of Gas at All Times
If you park your car overnight with a near-empty tank, you run the risk of some of the gas freezing overnight, leaving you stranded. By having at least half of your gas tank full at all times, you guarantee that your car will be able to start and run effectively every time. Keep your car above half a tank at all times once the temperature drops to prevent any panic or frustration.
December marks the month that winter officially arrives. You've got enough to worry about; the state of your wheelchair accessible van shouldn't be one of them. Take the necessary precautions to prepare your wheelchair van for winter to make sure you can get from Point A to Point B safely this winter.
Still need to get your wheelchair accessible van before the winter? Check out this month's specials and get everything ready to go before the year's first major snowfall.