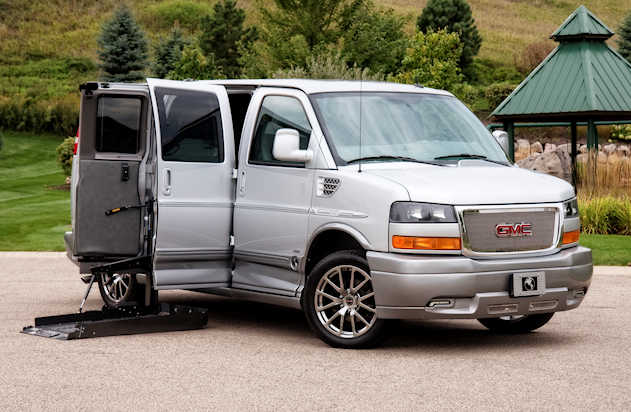 When people look for used handicap vans for sale on Craigslist, they usually do so for financial reasons. Buying new wheelchair van conversions is a large investment, but it's one that shouldn't be taken lightly.
When it comes to making the investment, it is always better to purchase your vehicle from a reliable dealer. It is not only safer, but it will likely save you money over the life of your vehicle.
Here's why you should think twice about purchasing a used handicap van from Craigslist.
Scams
Not every posting on Craigslist is legitimate. There are a lot of people who are looking to take advantage of people at every turn. If you are not careful, you could end up falling for a scam that results in identity theft, loss of funds or personal injury.
The website itself has an entire page dedicated to warning users about scammers who operate on their website. The page is complete with warnings and even sample emails of people pretending to be active duty military personnel who are only selling vehicles at low prices because they are going overseas.
Craigslist itself states in their terms of use that "we make no promise as to CL, its completeness, accuracy, availability, timeliness, propriety, security or reliability."
Lack of Warranty
Even if you make a legitimate deal to purchase a van from an owner on Craigslist, it ultimately comes without a warranty. It's doubtful the person you buy from is willing to replace parts that may break after you drive away.
At Rollx Vans, we provide a comprehensive warranty on every new and used van we sell. It covers everything from lifts to power doors and other adaptive equipment. We even offer extended warranties for buyers who know they will be putting a lot of mileage on their van.
Lack of Service
If and when something goes wrong with your van, who do you plan on calling to get the problem fixed? Our Nationwide Service Plan guarantees that we will be there to take care of your van after we deliver it to your home. You can either bring it back to our service center, have a technician come to your home or let us help you find a qualified service center in your area.
No matter which option you choose, you will always be well taken care of when it comes to the maintenance and service of your vehicle.
Safety
Handicap vans are entirely safe, but there is no telling what they go through in the hands of unknown owners. When you buy a vehicle from Rollx Vans, you are also getting a guaranteed safe ride.
Even when we buy back and resell used vans, our engineers check them thoroughly to make sure that they are completely safe to drive. They also take the time to change out the conversion features, re-wire electrical components and replace ramps, carpeting, seats, etc. Anything that the van needs, our team takes care of it before we sell it again.
When you buy from any other seller, there is no telling what kind of problems the van has until it has been examined by a professional.
Find Quality Handicap Vans For Sale Near Me. Get the Right Ride for the Right Price.
You don't have to resort to the secondary market to get a used accessible van for sale at a good price. We have a huge fleet of used vehicles that are not only affordable but guaranteed to run well and drive safely for the remainder of their lifetime. You don't have to spend a fortune on something that you need, so contact us today to learn more about our vans.