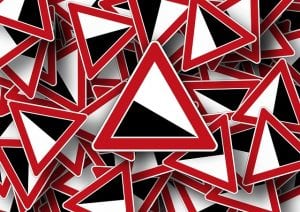 In an effort to save money, some wheelchair users try to find alternative sources for wheelchair accessible vehicles. Many of these sources include:
Craigslist

Ebay

Private sellers
While we understand that some people need to get a used accessible vehicle at a low price, we think that it's necessary to provide our customers with tips for buying a used wheelchair van, so we can make sure they are investing in a quality vehicle. In general, we always issue a warning for people looking for used wheelchair vans on Craigslist and other websites.
Here are few reasons why buying vans from these places can actually harm you financially.
You Can Never Tell What Condition the Vehicle is In
The van conversions that you see online may be tempting in price, but unless you are a mechanic or certified wheelchair van manufacturer, you really can't tell exactly what you are purchasing.
When you buy a used vehicle from a private seller, there is no telling what kind of condition the vehicle is in, and you may end up paying for expensive repairs shortly after buying it. When you buy from a reputable company, you not only have peace of mind knowing that the van went through a strict reconditioning process, but you will also get a standard warranty that will protect you if anything unexpected happens with the vehicle.
You Can't Choose What You Buy
One of the best reasons to buy direct from the manufacturer is that you get to choose the conversion options that best suit your lifestyle. If you need to drive your vehicle, transfer seats and hand driving controls can be installed. If you need a power tie down or any other securement, one can installed.
When buy secondhand, you are simply stuck with the features that the van comes.
Save Yourself Money and Headaches
You can learn more about the issues with buying wheelchair vans on Craigslist here. If you are concerned with your finances when shopping for accessible vehicles, contact us team today. We can help you find a vehicle that fits your budget. We can even help you find financial aid from the VA and other state organizations.