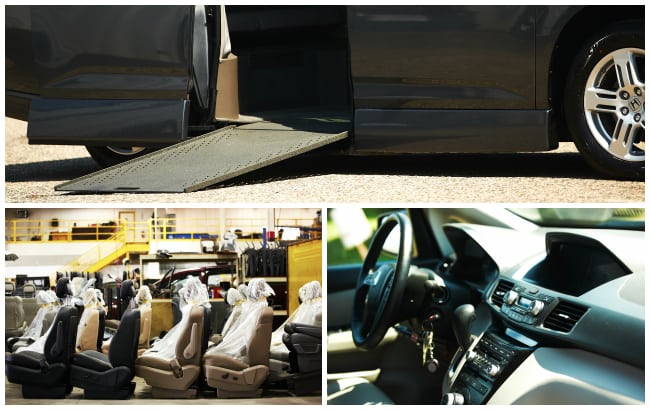 Is buying a used wheelchair van worth it?
We get this question a lot from our customers. Wheelchair vans are an amazing investment, and buying used is a great way for anyone to save money. While financial aid and financing are available for people looking to purchase and accessible vehicle, buying used is still a great way to obtain a life-changing vehicle without breaking the bank.
But are they worse than new vehicles? As far as performance goes, the answer is definitely no! A used van will perform much like a new vehicle. Why is this?
Our Reconditioning Process
When a used vehicle comes into our warehouse, it goes through a strict reconditioning process.  At Rollx Vans, we recondition more previously owned than any other manufacturer in our industry! We have one of the largest and most extensive inventories of used wheelchair vans for sale. Our reconditioning process transforms each used vehicle into a "like-new" state. Each vehicle can also be customized to fit your unique lifestyle and needs.
We offer a warranty that is specific to each van. Learn more about how we can service your wheelchair van and our warranties here.
How Our Team Reconditions Vans
Each and every van we recondition is thoroughly cleaned, tested and evaluated. This includes a mechanical and safety inspection to ensure that the vehicle meets our strict standards of quality and safety.
To see the extensive list of steps that go into our reconditioning process, watch the video below:
We Also Accept Trade-Ins
How do we get all these vehicles for reconditioning? We let you, the customer trade them in. If you already own a wheelchair vehicle, even if it was not manufactured by Rollx Vans, you can ask about trading it in for a fair rate. This will help you save money on your new vehicle purchase and safely dispose of your old vehicle!
Contact Us to Learn More
At Rollx Vans, peace of mind comes standard. If you ever have any questions or concerns about our reconditioning process, how to repair a wheelchair van, the vehicles we sell or anything else, don't hesitate to give us a call or send us an email. Contact our team today to learn more.