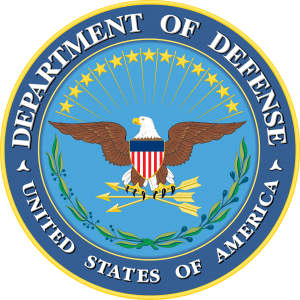 At Rollx Vans, we pride ourselves in the comfortable seats that we install in our van conversions, but the same cannot always be said about the seats in our customer's wheelchairs.
While wheelchair technology is advancing in many areas, very little has been done to alter the positioning of a person while seated in a wheelchair.
For many wheelchair users, sitting for too long in the same position can lead to a host of medical issues. From painful ulcers to tights muscles and aches in the back, hips, legs and shoulders, there is no comfortable way to remain in a wheelchair for extended periods of time.
Improving Comfort for Millions of People
When seated for long periods of time in a wheelchair, the tissue of the human body can become compressed, especially near particularly bony regions. This can lead to a lack of blood flow to the region, which causes tissues to form lesions known as pressure ulcers. These lesions are known to cause a breakdown in tissue cells, infection and even sepsis.
Ulcers are normally very difficult and costly to treat, which is why preventing them is so important to those who are susceptible to having them form on their body.
Smart Seat Cushion Technology
Thanks to a recent $740,000 project being funded by the Department of Defense's Congressionally Directed Medical Research Program, researchers from The University of Texas at Arlington and the University of Pittsburgh will be undertaking a new task: to develop and create an innovative wheelchair seat specifically designed to prevent ulcers in wheelchair users.
With help from the U.S. Army Medical Research Acquisition Activity, the team will focus their development on a seat that can help wheelchair users who have spinal cord injuries or diseases that primarily affect the nervous system.
The new technology that is expected to be put into the seat cushions consists of a real-time pressure monitoring system that can help prevent the formulation of pressure ulcers.
Using the new cushion's technology, wheelchair users will be able to identify vulnerable areas on their body. The cushion will even change its pressure profile to alleviate stress on vulnerable areas. The cushion will automatically store this information and react to pressure buildup when necessary.
Just a Few Years Away
This project is a part of the University's 2020 Strategic Plan, and researchers hope to have a commercialized product finalized so that they can begin improving the quality of wheelchair user's lives.
What do you think of this technology? Is it something that you would be interested in using? Let us know by joining the conversation below.