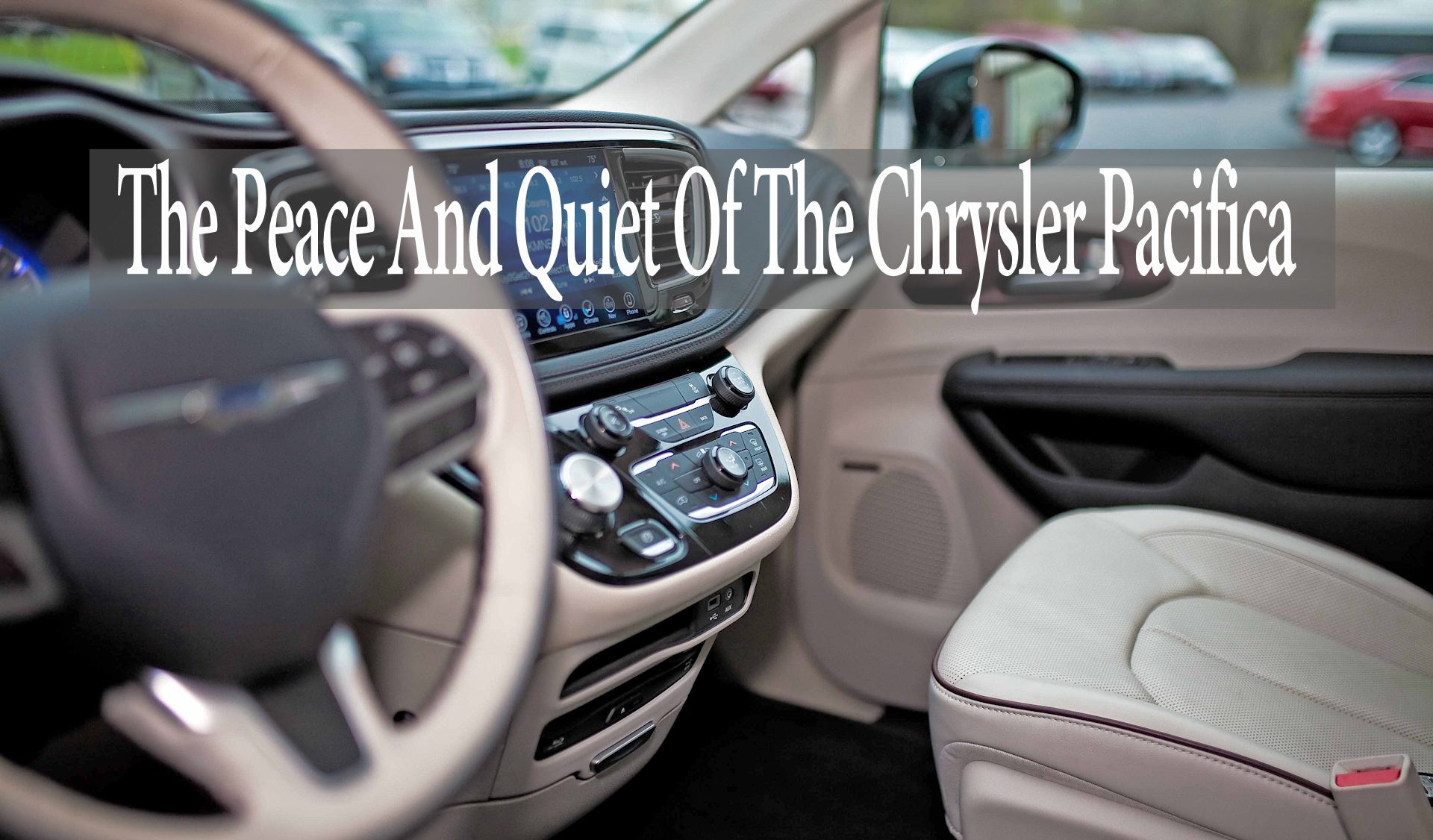 Enjoy Peace, Quiet, and Freedom in the Rollx Vans Chrysler Pacifica
One of the best parts of going out for a drive? Enjoying a few moments of peace and quiet in a space that's catered to you. If you're talking peace and quiet in a wheelchair-accessible vehicle, there's none better than the Rollx Vans Chrysler Pacifica.
When we convert the already quiet Chrysler Pacifica for accessibility, we also improve on one of its best qualities. The result is the quietest accessible minivan in the industry and a ride that offers all kinds of great perks.
The Peace and Quiet of the Chrysler Pacifica
On its own, the Chrysler Pacifica is an exceptionally quiet vehicle. Because the Pacifica is intended to be a top-flite choice for families, Chrysler engineers its minivan with an ultra-quiet interior that blocks out road noise.
Noise is measured by decibels, or dB for short. According to Yale, the sound of city traffic typically comes in at around 85 dB. And any prolonged exposure to sounds of 80 dB or higher can lead to permanent hearing loss or issues.
Inside the Chrysler Pacifica, you enjoy a substantially quieter experience. When traveling at speeds of 55 mph, the sound level inside a Pacifica clocks in at about 62 decibels. That's about the level of noise you'll get from a normal conversation or the ambiance of an office space.
Every new Pacifica comes with active noise cancellation technology. With this feature, the Pacifica doesn't just block out road noise — it uses microphones to identify sound and negate it, making for a more serene ride. And it only gets more serene when you convert a Chrysler Pacifica with RollX Vans.
How We Made the Rollx Vans Chrysler Pacifica Even Quieter
When Rollx Vans takes in a Chrysler Pacifica for conversion, our team makes several changes that decrease road noise and make the cabin quieter. We add additional underbody noise shields, increase insulation in the floor, add insulation to and double seal the doors, and finish it off with a rubberized undercoating.
This process makes our wheelchair-accessible vans — including vans from trusted brands like Ford, Ram, GMC, and Toyota — more enjoyable for drivers and passengers alike. Applying these upgrades to a Chrysler Pacifica cuts cabin noise by 20%, making it even easier to enjoy your travels and all the memories that come with them.
More Reasons to Consider the Rollx Vans Chrysler Pacifica
If you're in the market for a new accessible vehicle and shopping with Rollx Vans, you certainly won't find yourself short of options. We carry popular makes and models like the Honda Odyssey, Toyota Sienna, GMC Savana, and Ram ProMaster, and that means you can get exactly what you need and what you want.
But it's safe to say that the Chrysler Pacifica is our most popular model — and for good reason. The successor to the popular Town & Country, the Pacifica hit the scene in 2017 as a true luxury option for the minivan segment.
Because Chrysler focuses on premium quality, the Pacifica is as sophisticated as its interior is silent. The new Chrysler Pacifica offers high-end, high-quality materials like what you'd find in a luxury SUV. There's good reason why the Pacifica is touted as having the most luxurious interior in its class. The new Chrysler Pacifica is available with Nappa leather-trimmed seats with Axis II perforated inserts that would feel right at home in first-class accommodations.
Though luxury is a primary focus, the Pacifica still comes through with all the deliverables you expect of a minivan with seating for up to seven people. It also offers great convenience features like a Stow 'n Vac Powered by RIDGID integrated vacuum. Got a mess to clean up? Just use the Stow 'n Vac and you'll have a clean, clutter-free interior in no time.
The newest Chrysler Pacifica also claims the title of the most tech-savvy minivan around. Among the many perks you'll enjoy with a converted Rollx Vans Chrysler Pacifica are an available rear-seat entertainment system with Amazon Fire TV built-in. Thanks to a pair of 10-inch high-definition touchscreens mounted to the front-row seatbacks, you can keep passengers entertained on longer trips. And built-in storage means you won't have to use data to watch your favorite shows and movies on Prime Video.
When you're talking about a vehicle for multiple passengers — and especially when those passengers include your kids — safety is of the utmost importance. And one of the things we love about the Chrysler Pacifica is how much it shows that your family's safety matters. That's because the Pacifica offers more standard safety features than any other minivan.
Across the Pacifica lineup, you'll get standard technologies including
Full-Speed Forward Collision Warning with Active Braking
Adaptive Cruise Control with Stop and Go
Pedestrian Automatic Emergency Braking
LaneSense Departure Warning with Lane Keep Assist
ParkSense Rear Park Assist
Rear Cross Path Detection
Blind Spot Monitoring System
Put all of these advantages together and wrap it up in an exterior that's mighty striking for a minivan, and it's not hard to see why so many of our customers love the Pacifica.
Full-Size Vans. The Rollx Vans Way
The perks of the Chrysler Pacifica speak for themselves. But when it comes to making any van from any automaker wheelchair accessible, Rollx Vans is the clear choice. We believe in what we do and we stand behind our work, and that's why every wheelchair van we sell comes with a 100% customer satisfaction guarantee.
Rollx Vans has been making satisfying drivers across America for over 40 years. We're the safe, convenient, and trusted choice with more than 20,000 customers nationwide. No matter the conversions you want — whether it's lowered floors and folding ramps or the Rollx Vans 6-Way Power Seat and our van kneeling system — we'll ship your van to you anywhere in America for free and provide 24/7 Mobility Roadside Assistance.
Looking to get on the road in 2022? We're just a call or text away. Contact Rollx Vans via phone at 800-956-6668 or send us a text at 952-522-8330. We'll get you on the path to enjoying the thrill of the open road.