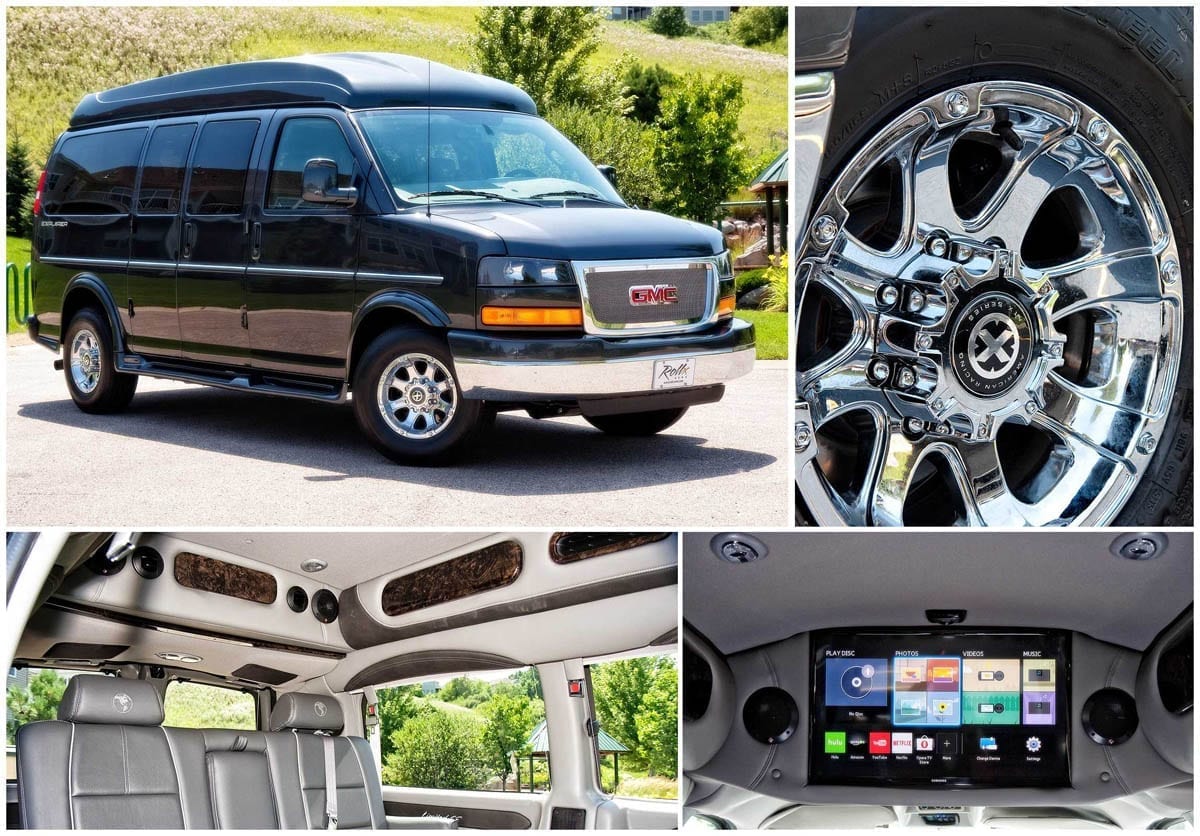 Shopping for a wheelchair accessible vehicle is an exciting process, especially if this will be your first purchase. However, there are several important questions you'll want answered before you finalize the purchase. Are you wondering what to consider before buying a wheelchair van? We can help and get you the answers you need.
To get you started, we've compiled a list of questions that you can ask yourself. These will help you narrow down the type of van and conversion features that you should consider.
How Much Space Will I Need?
Wheelchair vehicles come in a few different sizes. At Rollx Vans, we have a large selection of both full-size and minivans. You'll be happy to know that both will adequately fit you and your wheelchair comfortably, even if you have a larger power wheelchair model.
The question of the amount of space you will need comes down to how many additional passengers and other necessities you will have. If you want to fit the most amount of people and cargo, a full-size van is right for you, but our selection of minivans are no economy vehicles. They will comfortably fit you, your family and many other items.
Will I be Driving the Van?
If you plan on driving your van, we will be happy to custom fit vehicle hand controls to make that possible. We can also build in our patented trackless transfer seat, making it easy for you to get back and forth between your wheelchair and the driver/passenger seats.
Will I be Transferring From My Wheelchair?
If you are unable or unwilling to transfer from your chair to the driver's seat, fear not! We can remove the driver's seat and put in a power tie down. These secure locking mechanisms will keep you and your chair safe while in transit.
What's My Budget?
We carry a large variety of both new and used wheelchair vans, allowing us to provide you with a vehicle that fits your specific budget. We also offer financing programs and help with VA and other types of aid. Our team will work with you to help you get all the financial help you qualify for.
You've Got Questions, We've Got Answers
After you're done assessing your own wants and needs, you will likely have plenty of more questions for our team. Head on over to the FAQ section of our website for answers to the questions we get most frequently.
Better yet, give us a call at 1-800-956-6688 or send us an email! Our team is eager to speak with you to help you figure out what you need to consider before buying a wheelchair van!