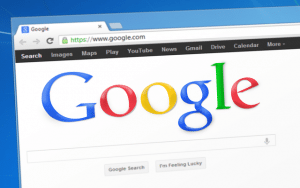 Opening Google today will bring users to the search giant's homepage, which is complete with a Google Doodle of the late Ed Roberts, a disability rights activist who would have been 78 years old today.
At the age of fourteen, Roberts was diagnosed with Polio, which would leave him paralyzed from the neck down save for limited movement of a few fingers and toes. He would spend much of his life on a respirator during the day and an iron lung while he slept at night.
Paying Homage to a Trendsetter
Roberts was known for his work with the disability rights movement. He is often known as the father of the Independent Living Movement, which was started in the 1960s and advocates for equal opportunities, self-determination, and self-respect for people with disabilities.
Roberts was also the first student with severe disabilities to be accepted into and attend the University of California, Berkeley, where he would graduate with a B.A. (and later an M.A.) in Political Science.
In 1976, he went on to become the director of the California Department of Vocational Rehabilitation. He also co-founded the World Institute on Disability in 1983.
Roberts was the recipient of many awards, including the 1984 MacArthur Fellows Program as well as an introduction into the California Hall of Fame.
He died in 1995, at the age of 56. His wheelchair is still on display in the National Museum of American History.
Doodle With a Cause
Google is known for the diversity of their "Doodles," and we are happy to see that they have selected to pay tribute to someone from the wheelchair-using community.
What do you think of today's "Doodle?" Let us know and join the conversation by commenting below!