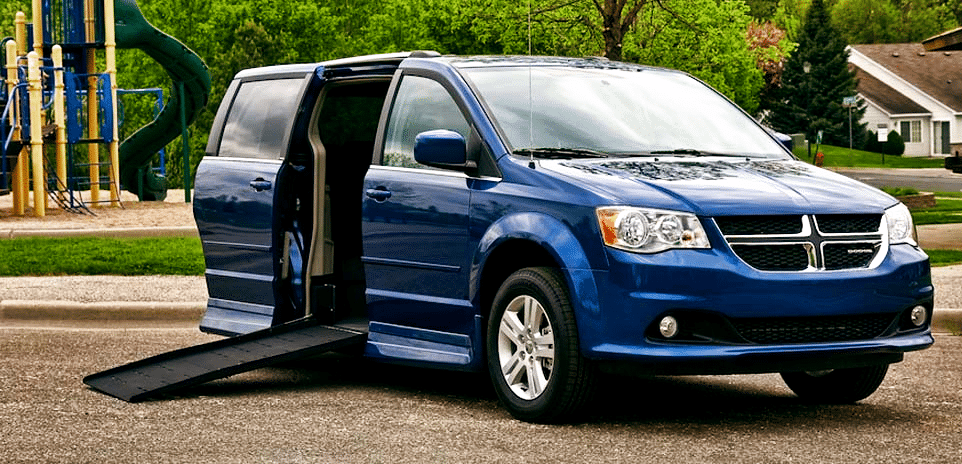 Shopping for disability equipment for children can seem like an overwhelming process, especially for someone who is looking to transport a child with a disability. Often parents don't know exactly where to begin when they're looking for vehicles that provide mobility for kids. We put together a few helpful tips for parents to think about when looking for a wheelchair accessible van.
Size Matters
Whether you're looking at buying a new or used handicap van, you'll want to get a van that has enough room for your entire family. Figuring out what size and model wheelchair van you'll need will be easy if you start by asking yourself these questions relating to size:
1. How tall does your child sit in their wheelchair? (Measuring tip: measure from the floor to the tallest part of the wheelchair or your child, whichever sits tallest.)
2. How wide is your child's wheelchair? (Measuring tip: you'll want to measure both from side-to-side on the outside of the wheel hubs.)
3. What is the length of your child's wheelchair? (Measuring tip: measure from the back of the wheelchair to the tips of your child's toes while they're sitting in the wheelchair.)
Space Requirements
Next you'll want to think about exactly how much space you and your family will need while using the wheelchair van. Here are a few questions to consider:
1. Does your child need a caretaker to be in close proximity to them while they're riding in the van?
2. Will your child be staying in their wheelchair while riding in the van or will they be transferring into a seat?
3. How many people do you want to be able to transport at once?
4. Do you need room for luggage and equipment in the vehicle?
Shopping
Once you know the answers to these questions, you can begin looking at new and used handicap vans for sale and confidently choose the right van for you and your family.
If you're still feeling overwhelmed, make sure to contact one of our sales team members, so they can assist you with any questions you might have or comment below and we'll make sure to get your questions answered!