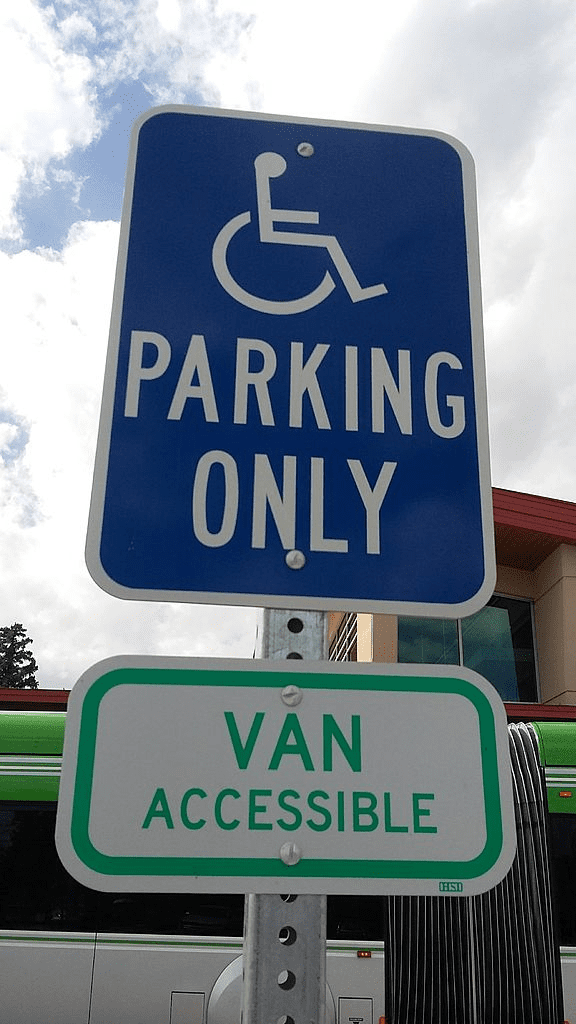 Just like any other vehicle, a wheelchair accessible van is a big investment for one to make. And just like any large investment, it's important to think over all the factors before you make your final decision. You'll want to consider every feature the vehicle offers and how those features will fit your needs.
There are a lot of options when it comes to wheelchair accessible vehicles. You want to make sure that you know exactly how to choose the right wheelchair van ramp and van. That's why it's important to take the time to do your research: search the Internet, talk to families that use an accessible vehicle, talk to dealers, and of course talk to our Rollx Vans team.
The vehicle that's right for you may not be the same vehicle that's right for another person. Side entry conversion ramps are the most popular ramp option because of the ease of entry and ability for the handicapped individual to drive the vehicle if they wish, but other options have their own unique benefits. Check out our comparison guide and find what is right for you.
Handicap Accessible Vans
Full Size Vans
With full size vans, the obvious advantage is the size. This larger van provides more space, which makes it easier for you to move around in the van and more comfortable for you and other passengers. When converting these vans, either the roof of the van is raised or the floor of the van is lowered. This provides ample headroom and space for interior movement while also keeping the van fully operable. Some features of a full size van include:
Large factory gas tank, meaning you can carry more gas and take fewer trips to the pump

Power slide door with built-in manual release and power remote

Full automatic lift system — extend and retract your ramp with the push of a button
Minivans
Minivans are all about convenience. While they may lack the size that a full size van has, they more than make up for it in terms of accessibility. Typically, the minivan conversion process is a lot easier and more natural than the full size van conversion process. This makes them the more popular choice amongst those looking for a wheelchair accessible vehicle. When converted, the floor of the minivan is lowered to allow ample headspace for the passengers. Minivans have a few other advantages, such as:
They are smaller, making them easier to drive and operate

More fuel-efficient

Easier conversion process
Ramps
Rear Entry Ramp
A rear entry conversion uses a fold-out ramp that extends from the bottom of the back of the van to the ground, making a smooth incline for a wheelchair to get in and out of the van. Some benefits of the rear entry conversion are:
The ramp does not go into the interior of the van, creating more room

Side/middle seats can stay intact, allowing for more passengers

Less customization is needed in the process
But, rear entry conversion is not perfect:
Since the ramp comes from behind the van, parking can be limited

The wheelchair occupant can neither operate the vehicle nor sit in the passenger seat
If you plan on driving the vehicle, a rear entry ramp is not the right choice for you. But, if you cannot sacrifice any space in your interior and the wheelchair user is not the driver, then a rear entry ramp may work for you.
Side Entry Ramp
Side entry ramps are the most popular conversion option — over 75% of non-commercial wheelchair accessible vehicles use a side entry ramp. For side entry, the van floor is lowered to allow enough headspace for passengers in wheelchairs. Some of the benefits of a side entry ramp are:
Curbside access makes picking up passengers a smoother and quicker experience

Seats can be removed; this means the wheelchair occupant can also be the driver or sit in the passenger seat

The ramp can either be foldout or in-floor
There are also some downsides to the side entry configuration:
There will be less space in the interior of a folding ramp vehicle due to the need for ramp storage

The second row of seats will need to be removed, creating less space for multiple passengers
Side entry configurations are the ideal setup for those who want to be able to drive their van. They are also the more popular choice for those who crave simplicity, as a side entry configuration makes getting in and out of the van easier and more convenient.  Finally, a side entry conversion provides more options for a wheelchair user as you can ride in the front driver front passenger, or center area of the vehicle.
Picking the right wheelchair accessible van is a big decision. It's important to carefully weigh all of your options before making the investment. If you're looking to buy a new or used accessible vehicle, Rollx Vans has a wide selection to fulfill all of your mobility needs. Or, if you already have a van that you want to convert to be wheelchair accessible, Rollx Vans can professionally convert your van as well. Check out our services and find out what we can do to get you out on the open road.