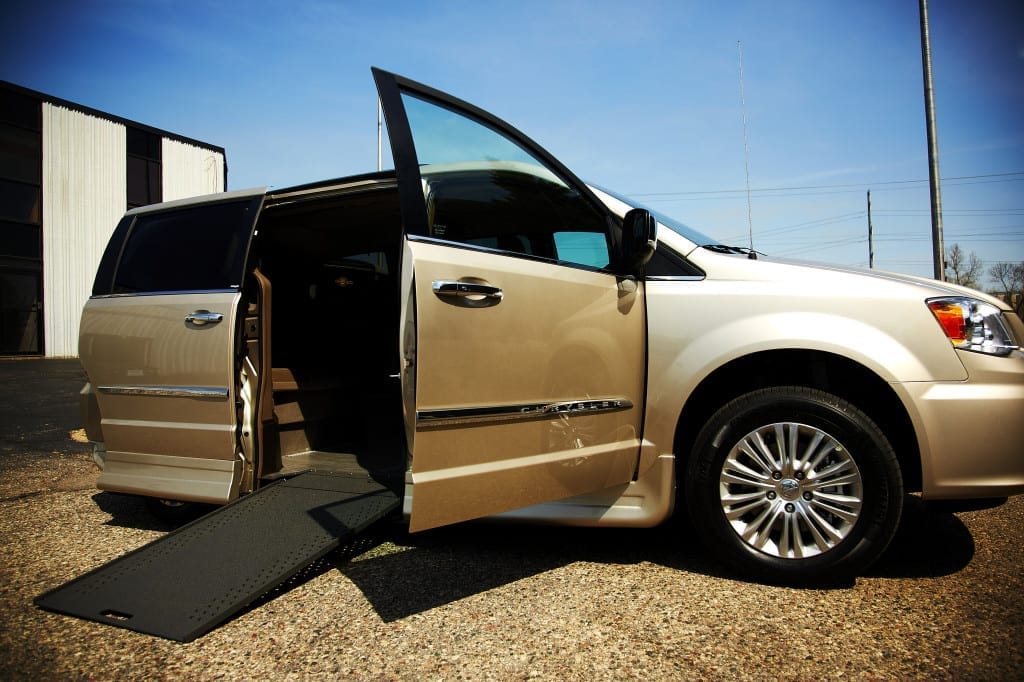 Our Rollx Vans are generally known as being "wheelchair accessible vehicles".  There's good reason why that is.  Our vans are built with wheelchairs in mind.  We have multiple securement options specifically designed for wheelchair accessible transportation.
But the truth is, our vehicles are more than just wheelchair vans.  They're mobility van.
What's a Mobility Van?
You know how all squares are a rectangle but not all rectangles are a square?  Wheelchair vans and mobility vans have a similar relationship.  A wheelchair van is a mobility van but not all mobility vans are made specifically for wheelchairs.
A mobility van is any van that is built for a person with limited mobility.  This could be a person in a wheelchair, a scooter, or even someone who relies on a walker.
One feature that all mobility vans share is a ramp.  We reconstruct the floor of every Rollx Van, lowering it, enforcing it, and adding ground effects on the outside.
Other common features include a custom driver's seat (or the removal of the seat altogether) and specialized hand controls for driving and steering.  From there, the remaining features depend on what you need.
Different Options of a Mobility Van
For people who use a scooter to get around, our 6-Way Power Seat is a popular option.  This seat has a 180° swivel, allowing for a person to easily transfer from their scooter to the driver's seat.
This option is available for both full-size and minivans.
As we said before, there are also a variety of steering options.  This includes hand controls for acceleration and braking, as well as zero effort steering.
For wheelchair users, our mobility vans come with one of three different tie-down options: a power tie-down, a manual tie-down, and a retractable tie-down.  If a person wishes to drive from their wheelchair, the power tie-down is required by law.
A Safe Choice, No Matter What You Choose!
Whether you need a mobility vehicle conversion for a scooter or a wheelchair, our vans are the safest vans on the road.  And when it comes to reliability, there's no vehicle more reliable than a brand new Rollx Van!
If you're looking to get around, check out our inventory today.  Wherever you want to be, we want to help get you there.
What do you use your mobility van for?  What's your favorite feature?