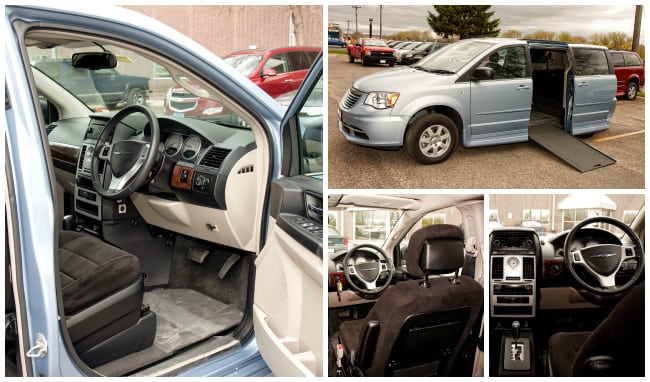 It is safe to say that the other side of the world does a few things differently. For instance, they drive on the other side of the road, and the driver sits on the right-hand side of the vehicle.
So, you might be wondering how wheelchair users that live on the other side of the world travel from place to place?
Simply put, they travel just like you do- in one of our Rollx Vans converted handicap vehicles.
The Right vs. The Left
At Rollx Vans our mission is to help all wheelchair users be as active as possible, which means we want to help them get out on the road. That includes individuals in the UK and Australia that we convert right-hand drives for.
Our partners in the UK and Australia order special Chrysler Town & Country minivans known as the Chrysler Grand Voyager to be converted. These minivans are manufactured specifically to be right-hand drive vehicles.
They have them delivered to our location, and they go down the assembly line just like the left-hand drives do. The only difference is the ramp assembly and kneeling chain are placed on the other side.
Plus, right-hand drives have the same conversion options as left-hand drives. This includes multiple seating options, our six-way power transfer seat, three different tie-down options, hand-controls, and even the choice between an in-floor or fold-down ramp.
Then, we ship them off to our partner locations so they can be delivered directly to wheelchair users in the UK and Australia.
See the Rollx Vans Difference
We recently converted this right-hand drive Chrysler for someone in Australia.
Do you know someone in overseas that might be interested in learning more about our right-hand drive vehicles? Let us know! We can put them in contact with our partners, so they can get a customized van started just for them.