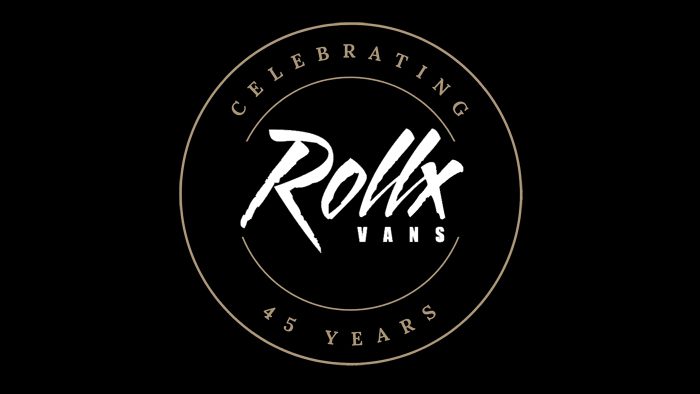 It takes an untold strength to turn tragedy into triumph, to transform your despair into a desire to help people in need. That's just what our founders, Wade and Nancy Harris, did in 1978. Following the death of their son, Wade and Nancy sought to derive some meaning from a tragic loss. And in that search, they found a cause that would lead to the creation of Rollx Vans, a trusted resource for wheelchair-accessible vehicles. As we celebrate 45 years of changing lives, we'd like to stop and reflect on the people whose courage made it all happen.
Giving Back After a Tragic Loss
Wade Harris had a knack for finding his way out of hard times. Born in Oklahoma in 1936, Wade lost his mother at the age of five and was abandoned by his father. For much of his childhood, he and his siblings — Doug, Doyle, and Kathy — moved around in search of a permanent home. As a teenager, he was committed to supporting himself and thus worked his way through high school. That need for independence would be a critical element of the life-changing business he would eventually start.
His life would change for the better when he met Nancy Andrews. The pair quickly formed a strong, loving relationship, and they were married in 1962. The Harrises moved to Nancy's home state of Minnesota, and Wade began working as a car salesman to support their budding family.
Wade was naturally drawn to the automotive industry, and the couple started their first business — Associated Leasing — in 1970. From that success, the Harrises expanded their ventures to include four dealerships between 1973 and 1977.
But in 1978, the Harris family was irrevocably changed by the death of their son, Tony, in a skiing accident. This shattering loss did not break Wade and Nancy Harris, however. Wade realized that had Tony survived, he would have spent the rest of his life in a wheelchair. And that realization — along with the input of friends Walter Smith who worked at the VA and Greg Cornish who was a paraplegic — led the Harrises to donate two accessible Dodge vans and $50,000 toward the creation of a transportation service for residents of the Minneapolis and St. Paul areas.
The Handicapped and Senior Citizens Transportation Service (HSCTS) quickly became a towering source of good in our community. The first ride took place in June 1978, taking Bernice Bjornstad to the Richfield Community Center. Over the course of three years, the organization provided more than 680,000 free rides to people in need. Wade Harris was proud of the difference HSCTS made from the get-go, telling the Richfield Sun that backing the service was "the best thing I've ever done."
But Wade Harris was not done doing great things. Learning about the needs of people with mobility issues allowed him to see the shortage of accessible vehicle options. This gave him the idea to transform Associated Leasing into a wheelchair van manufacturer and converter, and that's how Rollx Vans came into being.
45 Years of Making a Difference
Since its genesis in 1978, Rollx Vans has grown into the largest direct wheelchair van conversion manufacturer in the United States. We'd be proud to make a difference in the life of even one person, but over these past 45 years, we've been privileged to give more than 20,000 people the independence that comes with reliable, safe transportation.
In four and a half decades, Rollx Vans has achieved several key milestones and fostered innovation in the accessible mobility world. We were the first business to offer pre-owned accessible vehicles and keep a large inventory in stock, all to ensure that more drivers can afford reliable transportation.
In 1995, we became the first wheelchair van conversion manufacturer to offer a compact trackless transfer seat design, which simplifies the process of transitioning from a wheelchair to the driver's seat. And to this day, we're the only company that offers this feature in our vehicles.
The following year, we became the first in the conversion manufacturer industry to offer at-home vehicle service and delivery. Since 1996, we've grown our program to include more than 360 nationwide service partners, including locations in Canada and Puerto Rico. We've also partnered with Mobility Support Solutions to offer 24/7 roadside assistance, allowing our customers to travel with the utmost confidence.
1998 was also the year in which Rollx Vans upgraded to an 85,000-square-foot manufacturing facility with a dedicated assembly line. This ensured that our vehicles could be built quicker and in larger quantities, but also with a higher standard of quality. That allowed Rollx Vans to earn ISO Quality Management Standards certification in 2014, and we continue to build our vehicles in accordance with the ISO 9001 Quality Standard.
We also continue to back up that standard of excellence with routine crash testing, which means our vehicles meet the National Safety Standards for crash safety. By conducting tests whenever a vehicle like the Chrysler Pacifica undergoes substantial changes, we can better guarantee the safety of our vehicles for our customers
It's safe to say that our efforts are effective. We have a 97% customer satisfaction rating, and 99% of our customers say that they would recommend Rollx Vans to someone in need of a wheelchair van.
Through It All, Rollx Vans Is a Family
After 45 years, one thing has not changed about Rollx Vans despite all the growth and innovation. We are, at our core, a family business. Though Nancy retired in 2005 and Wade passed away in 2009, Rollx Vans is still owned and operated by the Harris family. As a second-generation family-owned business, the goal is always clear. To live up to that original ideal, that spirit of generosity and caring. To make Wade, Nancy, and Tony proud.
Rollx Vans is proud to commemorate 45 years of giving back, and we'd like to help you if you need a reliable vehicle. To get started, contact our team to schedule a demonstration or learn more about our process and products.
Visit our Rollx Vans 45 Years Celebration Page for more on Rollx Vans History.