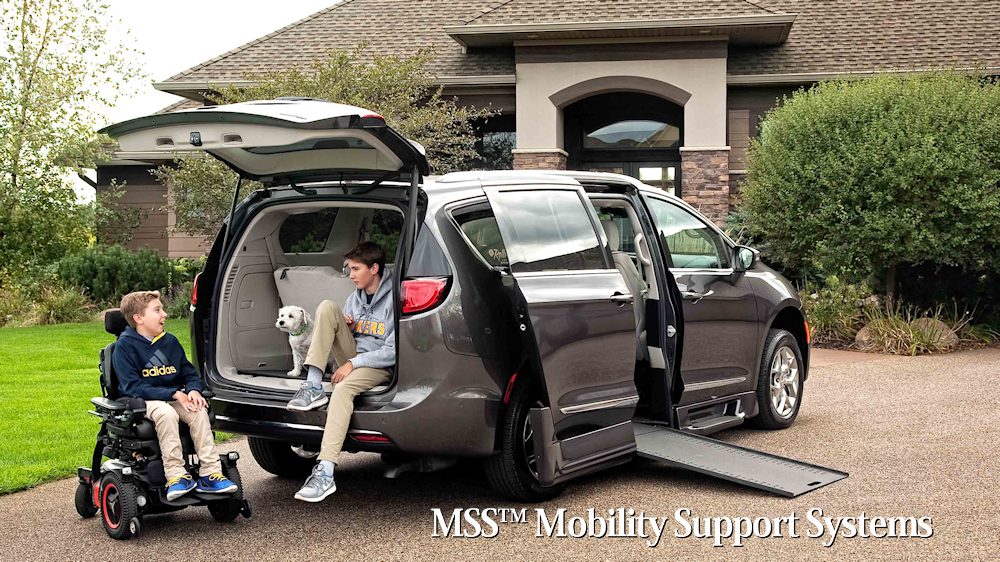 For 45 years, Rollx Vans has continued to look for opportunities to better meet the needs of our customers. One such opportunity is providing a reliable resource for individuals looking to lease or purchase a mobility vehicle through a special needs trust. If you're a trust officer or beneficiary, we encourage you to work with our subsidiary Mobility Support Systems, which specializes in vehicle solutions for SNTs.
MSS™ works directly with you to simplify the process of obtaining a handicap-accessible vehicle for the beneficiary of a special needs trust. Our team of experts — with nearly a combined century's worth of experience in the industry — can answer your questions, help you explore your options, and ensure that the process goes as smoothly as possible even after you've taken delivery of your vehicle.
One question we're asked a fair amount with respect to SNTs is whether it's more effective to lease a wheelchair-accessible van or purchase one outright. While Mobility Support Systems offers both options, we'd like to break down the advantages of leasing rather than buying so that you can be fully prepared to make a decision and understand the vehicle purchasing with a special needs trust options that benefits the trust and its beneficiary.
The Advantages of the MSS™ Leasing Program
Mobility Support Systems generally recommends leasing a handicap-accessible vehicle through a special needs trust rather than purchasing. There are several important reasons for this, up to and including the limitation of liability and greater overall flexibility. Our standard term is five years and 75,000 miles, which means that your wheelchair-accessible vehicle may be covered by Rollx Vans' Protective Vehicle Protection Plan for the duration of the lease so long as you don't exceed the maximum mileage.
Even in the case of an abundant trust, purchasing a vehicle outright can be a significant financial drain. Devoting such a large sum of money to a vehicle that will ultimately lose value over time may not be as sound a decision as investing that money in appreciable assets. By making that money work for you rather than against you, the trust is more stable, which means greater long-term stability for the beneficiary.
Leasing a vehicle on behalf of a special needs trust also eliminates complications with regard to titling and liability. The MSS™ leasing program allows you to forego concerns over whose name the title should be in and how to go about getting insurance if the trust beneficiary will not be the one driving the vehicle. The team will work with you to get the necessary insurance coverage for all registered drivers, and we may even be able to help you to a discounted rate through our national contracts.
Other advantages of leasing a vehicle through a special needs trusts are consistent with the general benefits of leasing. Specifically, your payment will cover the use of the vehicle for a predetermined period of time, which protects you against vehicle depreciation. It also gives you greater flexibility to upgrade to a new vehicle at the end of the lease, which gives you faster access to more advanced accessibility equipment and future options like hybrid and electric powertrains.
What's more, the MSS™ leasing program helps protect trust funds against inflation. Once you've purchased a package, you'll pay the same amount every month irrespective of how the value of a dollar changes over time. Your all-in-one monthly payment covers everything you need.
And a simplified benefits package is in and of itself an advantage of an MSS™ lease. One tax-deductible monthly payment covers the vehicle, insurance coverage, registration, 24/7 emergency roadside assistance, and a five-year/75,000-mile Protective Vehicle Maintenance Plan. With our convenient packages, there's no need to juggle and track multiple payments each month.
An easier payment method is just one way you get peace of mind with a Mobility Support Systems package. When you work with the team at MSS™, you'll get the care and knowledge of an expert who genuinely wants to help individuals and families achieve the freedom they so richly deserve. That's why we're here to help you through every stage of the process, from vehicle selection to registration and titling to nationwide delivery to scheduling service at one of our thousands of nationwide partner facilities.
And, of course, one of the finest advantages of working with Mobility Support Systems is being able to choose from the extensive lineup of Rollx Vans vehicles. With choices ranging from minivans to full-size vehicles, and with innovative conversion options like our Rollx Vans six-way power seat, we assure you that you'll be able to find a vehicle that you can rely on.
If you're the trustee or beneficiary of a special needs trust, don't hesitate to reach out to the friendly experts at Mobility Support Systems. You can reach the team at MSS™ by calling (952) 808-2751 or send an email to lhoudek@rollxvans.com.