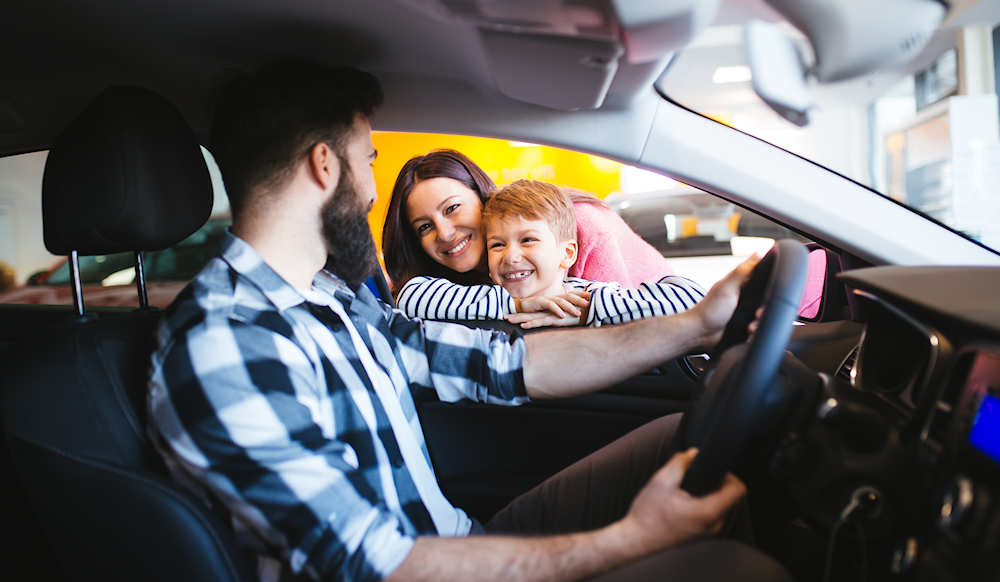 Financing your new wheelchair accessible van may not seem as thrilling as, say, the feeling you'll get driving it home for the first time. But at Rollx Vans, our goal is to make sure that financing is as hassle-free from end to end as any other part of your shopping experience.
Rollx Vans provides customers with a clear path to financing so that you have one less worry on the journey to independence. If you've never financed a vehicle before, the benefits speak for themselves.
Why Finance a Vehicle Rather Than Lease?
As you probably know, taking out a loan or taking out a lease are your two main options when you're looking to get a new vehicle but can't purchase one with cash outright. While leasing might work in select situations, there are drawbacks that might make it less appealing than financing.
You're essentially paying to borrow the vehicle for a limited time
Because you're not paying to own, you have no equity in the vehicle
Leasing comes with

hidden costs including mileage fees

Customizing your vehicle could void your warranty
Leasing might be a good choice if you want a short-term option and don't mind working within several restrictions. But when you finance, you'll have more freedom to customize your vehicle as you see fit. It also pays off more in the long run.
The Advantages of Financing a Wheelchair-Accessible Van
The differences between financing a vehicle and leasing one are not too dissimilar from paying a mortgage and renting an apartment, respectively. When you decide to move out of a place you're renting, you leave without anything to show for your months and months of payments. What's more, you might end up paying more than you bargained for if your landlord decides to withhold your deposit or charge you additional fees — just like leasing a vehicle.
When you finance a wheelchair-accessible minivan or full-size van, you're making a long-term investment. A financial institution lends you the money you'll need to pay for the full balance of your new or new-to-you vehicle. Once you've paid that back with the agreed amount of interest, the vehicle is yours free and clear.
That also means that every payment you make toward the principal value of the vehicle — i.e., the amount you owe less interest — adds equity. If you decide that you want to sell or trade in your vehicle a few years in and you have more value in the vehicle than what you owe, you'll have additional cash to put toward your next purchase.
And because you're building to ownership, you'll have the ability to customize your vehicle as you wish. If you decide, for example, that you want to customize your Chrysler Pacifica to add an in-floor ramp, lower the floor, or install a patented Rollx Vans transfer seat, you don't need to worry about how it will impact your finance agreement. What's more, we'll work with you to make the customization process easier.
How to Finance a Wheelchair-Accessible Van at Rollx Vans
Rollx Vans serves more than 20,000 customers across America, so we're well-experienced when it comes to making sure you get what you need. That includes easy and convenient financing that works for you, not against you.
For starters, you can pre-apply for financing online using our convenient application. Simply input some key details about yourself and your financial situation, and we'll let you know what you're working with as soon as possible.
When you meet with a Rollx Vans finance expert, whether it's in-person or online, you're getting the expertise of someone who knows the mobility business. Our team is uniquely equipped to address the needs of customers in all different situations. We'll be right there by your side to help get you the interest rates, down payments, and repayment terms that work best for you.
And we work with you to make sure you're getting the most out of your money and exploring all avenues. Not only do we work with trusted financial institutions for your financing needs, but we'll also help you find and incorporate state and federal grants for mobility vehicle needs.
In addition to financing your conversion or converted vehicle purchase, Rollx Vans offers added protection with our extended service contracts. This ensures that your new or used wheelchair-accessible van and equipment are protected by warranty in the event of a breakdown, potentially saving you hundreds if not thousands in potential repair costs. Our Protective® Vehicle Protection Plans also offer perks like 24-hour roadside assistance, rental vehicle reimbursement, and trip interruption reimbursement.
At Rollx Vans, we want to make you feel confident through every stage of the process. That's why we have a 97% overall customer satisfaction rating and have been delivering on our promises for more than 40 years. If you have questions about anything, whether it's financing or conversion options, text us at 952-522-8330 or call us at 800-956-6668. We look forward to serving you soon.