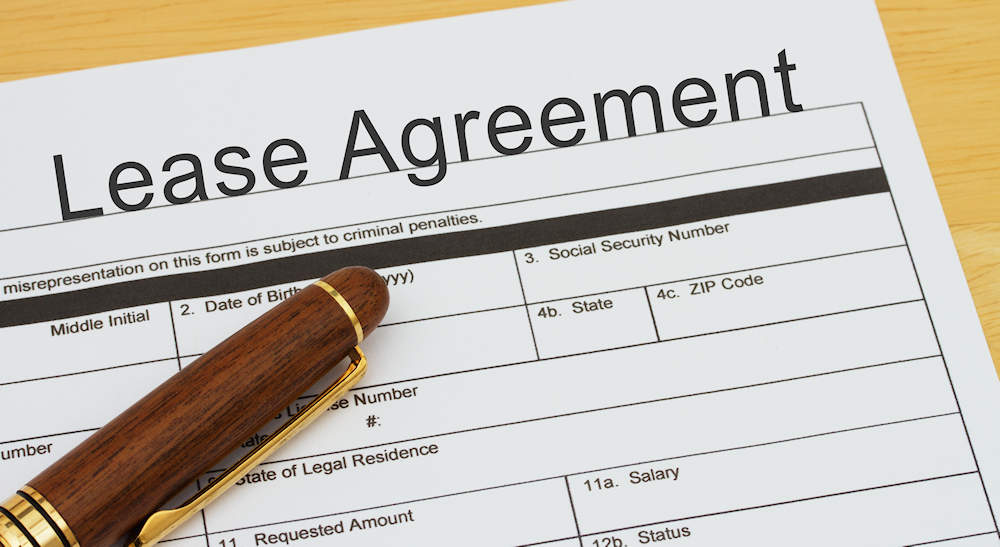 What are the Hidden Costs of Leasing?
When you're shopping for a new vehicle, leasing and financing are your two best options unless you have cash in hand. While both options have their perks, financing is generally a better option if you want the freedom to personalize your vehicle, freedom from mileage restrictions, and the equity that comes with owning your vehicle.
On top of these advantages with financing, leasing can be somewhat deceptive in terms of what you pay. Leases come with several hidden fees and costs, which decrease the value of your hard-earned dollar and make financing stand out as a more sound choice.
Security deposit
Think of leasing a vehicle as being the equivalent of renting an apartment. When you move in, you have to pay a security deposit. The same logic applies when you lease a vehicle. If you lease a vehicle, you can be asked to pay a security deposit.
These deposits typically fall between $500 and $1,000 and will only be returned to you at the discretion of a dealer if you meet certain conditions. If a dealer believes that you've put too much wear and tear on a vehicle, they can and will withhold some or all of your security deposit.
Wear and tear
The security deposit isn't the only way that some dealerships can extract money for wear caused by normal use. Wear and tear or damage fees mean that you could be out more money at the end of your lease because the dealership has assessed your vehicle and found that you've caused more than the "fair" amount of damage caused over a period of time.
Wear and tear is a bit of a nebulous concept — largely by design. It's difficult to say what degree of nicks, dents, scratches, and stains are "fair" and expected for the time you drive a vehicle because it can depend largely on your driving conditions. The fact that it falls to a dealership to decide can certainly tip the scales in favor of being less beneficial to you.
Mileage fees
Do you think you'd drive more than 12,000 to 15,000 miles in a given year? Leasing may definitely not be for you then. When you lease a vehicle, you're limited to the maximum annual mileage stipulated in the contract. If you go over that mileage by even the slightest amount, you will pay for it.
At around $.10 to $.20 per mile, the mileage overage fee may seem relatively innocuous when you sign the contract. But when you're creeping up on the threshold with 10 months left in your lease, every mile becomes critical. If you exceed the maximum by multiple thousand miles, you'll owe hundreds or even thousands of dollars.
Termination fees
Making monthly payments can become a challenge if you lose your job or have a medical issue that makes it difficult to pay your bills. If you should decide to end your lease early for those or any other reason, you can be hit with a termination fee. In essence, you'll have to pay extra to end your lease early.
You can get something known as walkway protection, a type of insurance that will protect you from termination fees if you have to leave your lease early. However, this will also cost you money — you can typically get a year of walkaway protection free as part of your lease agreement if it's offered, but anything beyond that will likely cost you out of pocket.
Why Finance Your Mobility Vehicle Purchase with Rollx Vans?
The alternative to leasing a vehicle is financing, and if you're financing a wheelchair-accessible van or mobility vehicle with Rollx Vans, the process can be very simple.
At Rollx, our goal is to streamline every phase of the vehicle ownership experience — from browsing online to financing to service. That means our team of financing experts is completely committed to making sure that you get the vehicle you need to enjoy the dependence you deserve.
The Rollx Vans finance department knows the ins and outs of the mobility business, and that makes it easier for us to work on your behalf. We can get you pre-approved, seek out the most competitive rates available, and help keep your minimum payments as low as possible.
We even offer flexible repayment terms up to 84 months and 30-day interest rate protection, which means you can take all the time you need to make the decision and make your payments. We can also integrate additional funding resources into your financing to help you make sense of your payments without having to crunch the numbers on your own.
Quick, easy, and hassle-free financing is just part of what makes Rollx Vans a leader in mobility with more than 20,000 satisfied customers nationwide — and counting. You can count on Rollx to deliver for you whether you're just starting to research wheelchair-accessible vans, slotting a vehicle into your budget, or finalizing your purchase and getting ready to sign on the dotted line. And with Nationwide Home Delivery, we literally deliver as well.
If you have questions about financing a new or high-quality pre-owned wheelchair-accessible van, we're here to help. Text us at 952-522-8330, call us at 800-956-6668, or chat with us online at our website.