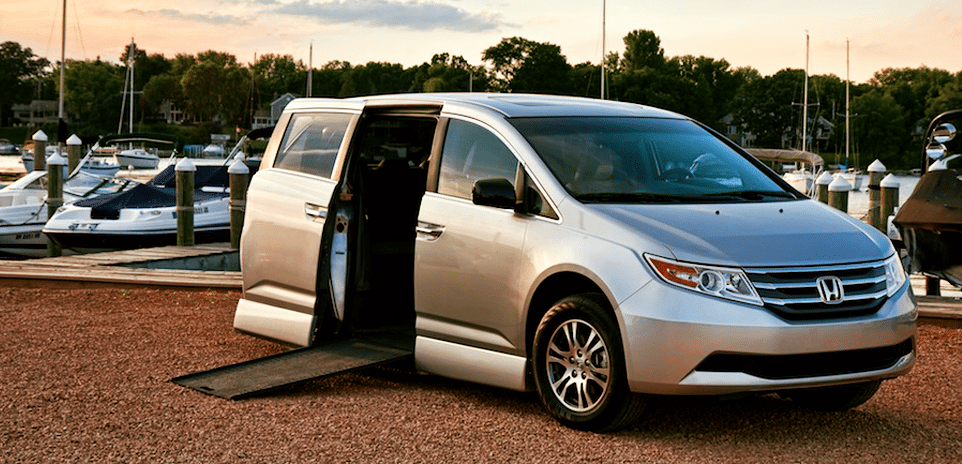 When you're telling someone about your car, there's usually one question they ask first:
"What kind is it?"
People always want to know what you're driving, and many are eager to give you their opinion of that particular car.  With wheelchair vans, you might not have as many makes and models to choose from, but it's important to remember that you still have a choice.
You want a van that fits you and handles the way you want it to.  So we're going to break down the various lines of minivans you have to choose from.  They are
Honda Odyssey
Chrysler Towne & Country
Dodge Caravan
Volkswagen Routan
If you're looking at used handicap vans, you'll often find a few more types like the Ford Windstar or a Chevy van.  For new wheelchair vans, however, these four are your options.
An Important Note
The biggest differences between these vehicles are aesthetics.  Underneath the hood, they're largely the same.  In fact, the Town & Country, the Caravan, and the Routan are all built on the same frame with nearly identical engines.
When looking at minivans, we recommend focusing on what looks and feels right.  After all, you're the one driving it.
The Honda Odyssey Wheelchair Van
Despite being manufactured by a Japanese company, the wheelchair accessible Honda Odyssey is actually assembled in America. That said, it's the only wheelchair minivan that's legitimately different than the other options offered.  Simply put, if you don't like how a Town & Country looks or feels, this is probably the best choice for you.
The styling of the Odyssey is a bit more unique, bearing an almost futuristic modeling to the body.  While the Odyssey used to be a little smaller than its competition, it's inside has been expanded in recent years.  The van sits about an inch closer to the ground, which could be considered good or bad depending on who you talk to.
Is the Odyssey Right for Me?
If you want a van that's a little more unique in both styling and chasse, the Honda Odyssey is a great choice.