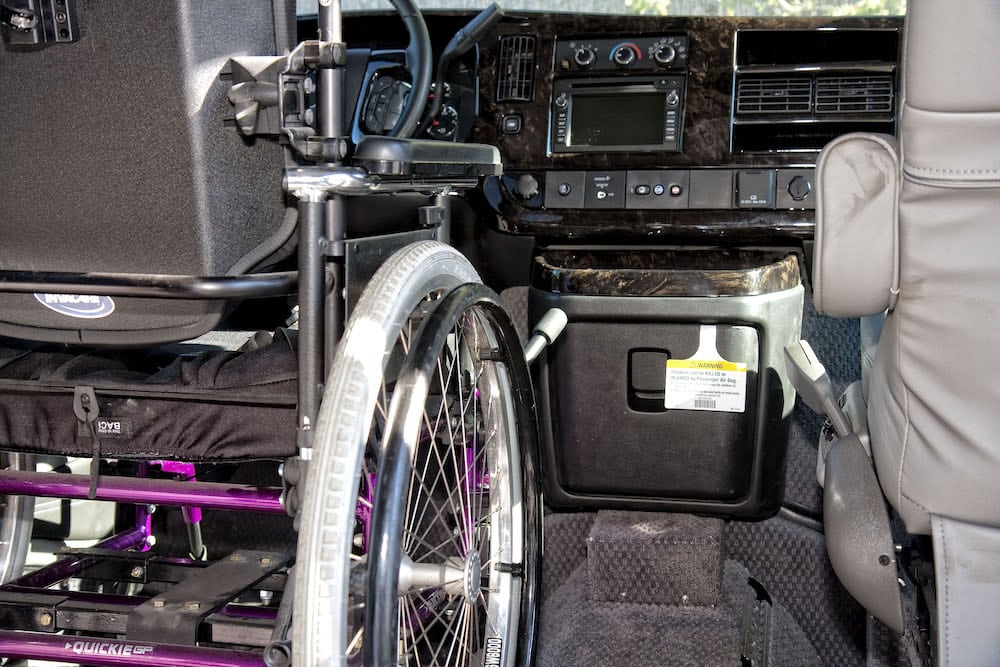 How to make a van wheelchair accessible
The process for making a van wheelchair accessible is quite lengthy. But, if you want to learn how to make a van wheelchair accessible you have come to the right place. Our experienced, industry-leading engineering team at Rollx Vans is here to help!
We are not only a nationwide seller of full-size and minivan wheelchair vehicles, but we also offer conversion services for those who want to make a van they already own wheelchair accessible. Our team uniquely specializes in both options, so we can create a custom experience for each and every one of our customers and their families.
Which Types or Models of Vans Do You Convert?
If you are wondering how to make a van wheelchair accessible, we are here to help pave the way! Our engineering team can convert a large variety of vehicles into accessible vehicles. From full-size vans like the Ford Transit Vans and Ram Promasters, to minivans like the Dodge Grand Caravan, Chrysler Pacifica and the Honda Odyssey, our team can convert just about any make or model van that you own or are interested in purchasing used or brand new.
Which Types of Conversion Features Do You Offer on a Handicapped Van Conversion?
We pride ourselves on our custom conversion options, and we offer a variety of features for our customers. While not inclusive of all of our options, most often these include:
Wheelchair Van Transfer Seats:

We are pioneers of 

wheelchair van transfer seats

. 23 years ago, we created the industry's very first trackless design for vehicle transfer seats. We continue to lead the way in the industry for transfer seats and offer them as an option in any of our van conversions.

Wheelchair Van Hand Controls:

We custom tailor

wheelchair van hand controls

to fit you perfectly, should you wish to drive your vehicle while seated in your wheelchair. This custom fitting makes for the most safe and comfortable driving experience for you and any loved ones you may be transporting.

Wheelchair Van Tie Downs and Securements:

From power tie downs to retractable and standard belts, we offer plenty of

wheelchair van securement options

 o keep your wheelchair, and yourself, safe during transit to and from any of your travel destinations.
We also offer ramps, lifts and a whole lot more. You can learn more in-depth about our conversion process here.
Shipping From Your Home. Delivery to Your Door. The Rollx Vans Way.
No matter where you live in the United States, and even some places beyond, we will convert your van and customize it to your unique needs. If you already own a vehicle that you are looking to have converted into a wheelchair accessible van, we will pick up your vehicle right from your home, convert it at our facility here in Minnesota and then deliver it right back to your door.
If you are looking to purchase a new or used van from our facility to be fully customized to your needs, we can arrange for that, as well. Our technicians from across the United States can come to your home and demonstrate how our handicapped van conversion features work, or you can come to our offices and meet with one of our sales representatives yourself.
At Rollx Vans, customization and convenience come standard. That is our promise to you! If you have a van that you want to have converted, if you are looking for a new or used wheelchair van, or if you have any questions at all, contact our team today. We look forward to hearing from you and helping you on your way to independence and finding your next ride.