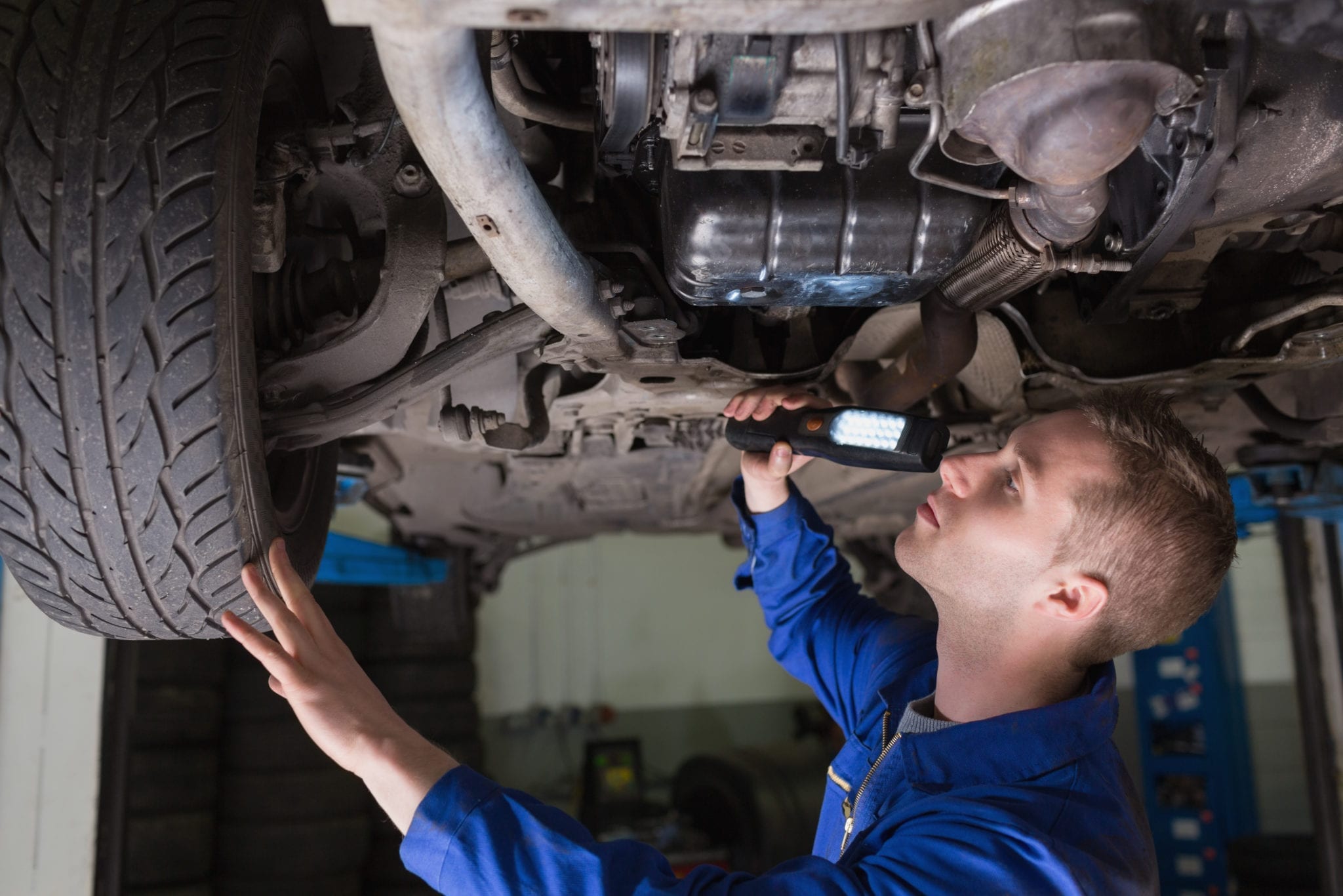 A wheelchair accessible van will inevitably rack up hundreds of miles and get a lot of use throughout the year. Although these vans are well-built and durable, they aren't invincible. The beginning of the year is the perfect time to go through your van and make sure that everything is safe and in working condition.
No matter how new or old your van is, scheduling bi-annual maintenance checks will ensure that you can drive your van with total confidence. Use our maintenance checklist for wheelchair accessible vans as a guideline for your checkups to make sure that everything in your van is being thoroughly inspected.
Maintenance Checklist for Wheelchair Accessible Vans
Day-to-Day Maintenance
When starting the engine, listen for any abnormal noises, such as rattling, clicking, or grinding.  

Take a look at your mileage. Is it time for an oil change?

Check the battery and make sure that it is charged and working properly.

Check to make sure that both your interior and exterior lights are working properly. Make sure that your headlights and taillights don't need to be replaced.

Verify that your electronic interface and GPS are functioning properly and accurately.

Adjust tire pressure that is listed on the "B" Pillar.
Door, Ramp, Kneeler
Inspect the sliding door track and make sure that it is free of debris. Clean it if need be.

Take a look at the sliding door wiring. Are any of the wires exposed, frayed or damaged? If so, make note of them and show them to a professional.

Check the alignment of the doors and make sure that they can open and close smoothly.

If van is equipped with a folding ramp spray the lower hinge and upper hinge with a silicon or teflon based lubricant.

If van is equipped with an infloor ramp spray the hinge with a silicon or teflon based lubricant.

Lightly lubricate the kneel chain.

Verify that your ramp can be manually operated without being prevented by jamming, sticking, or any other issues.
Interior
Keep tiedown tracks free of debris. Vacuum if needed.

Inspect manual tiedown straps for any binding. Make sure the strap is not fraying.

If you don't have one already, keep a web cutter in your van at all times. Place it somewhere that is easily accessible in case you need to cut the safety straps during an emergency.

Pack/replenish your emergency kit with medical supplies, medications, and other survival tools. For more information on what to put in your emergency kit, read these

Tips to Prepare Your Wheelchair Accessible Van for Winter

.
Doing your due diligence when it comes to inspecting your wheelchair accessible van will do a great deal towards increasing the lifespan of your vehicle. While you should always be wary of the larger problems in your van, doing bi-annual checkups will help you to diagnose some of the smaller problems that you don't notice on a daily basis.
When it comes to keeping your vehicle as safe as possible at all times, Rollx Vans is committed to being your partner. Our Nationwide Service Plan guarantees you our full service regardless of where you are in the country. If you inspect your van and find that something needs to be fixed, give us a call. We offer our customers three different repair options:
Option 1: We will send a Rollx Vans technician to your home. Rollx Vans is the only handicap van manufacturer that offers at-home service in many areas of the United States.
Option 2: Having one of our customer service representatives recommend some of our preferred service shops across the country. We only work with the shops that we trust, and we will make sure that your van is in the right hands.
Option 3: Having a Rollx Vans customer service representative work with your local repair facility to make sure that they understand the intricacies of your van.
If you're ready to talk to one of our customer service representatives, contact us today. We will do whatever it takes to make sure that your van can safely bring you to your destination.