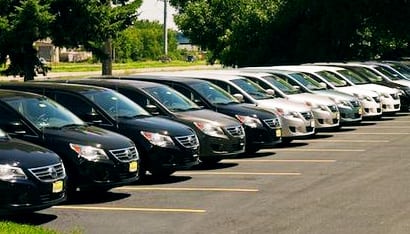 Technology is ever changing.
That includes technology for new and used wheelchair vans at Rollx Vans. Every single day we are striving to make our vans better and give our customers the best vehicles on the market.
Not only that, but here at Rollx Vans we have a commitment to giving our customers the best experience possible. That includes the complete transparency we have regarding our business.
2013 in Review
It was a very exciting and busy year for Rollx Vans in 2013. We added GMC and Chevy full-size vans to the conversion line-up. They feature all-wheel drive and the smoothest rides in the industry. Our Next Generation in-floor ramp now has double the speed and strength, allowing our customers to get into and out of their van much quicker.
We've added stainless steel floor pans on all of our minivans. These will ensure a beautiful vehicle for many, many years. Additionally, our minivans now all come with stainless steel exhaust. Plus, our Rollx Van conversions all come standard with flip-up foot rests for added comfort and beauty.
In 2013, we also added a wrap around rear ground effect on the Honda minivans, making it the flagship of all our vehicles. We also eliminated the door limit switch on Chrysler minivans to improve reliability. Lastly, our transfer seat became the only one on the market with forward/back and swivel manual releases.
2014 at a Glance
As always, we will be working hard in the coming year to refine our technology in order to improve the end product our customers receive. Additionally, we are looking forward to learning more about the new Chrysler model that will be made available to our customers in 2016.
One thing our customers can be sure of, is that we will continue to offer service support like no other in the industry. This will include our technicians coming right to our customer's homes, and also the hundreds of service facilities throughout the country that offer convenience and a rapid response to any vehicle service needs.
We look forward to hearing from and working with you in 2014!