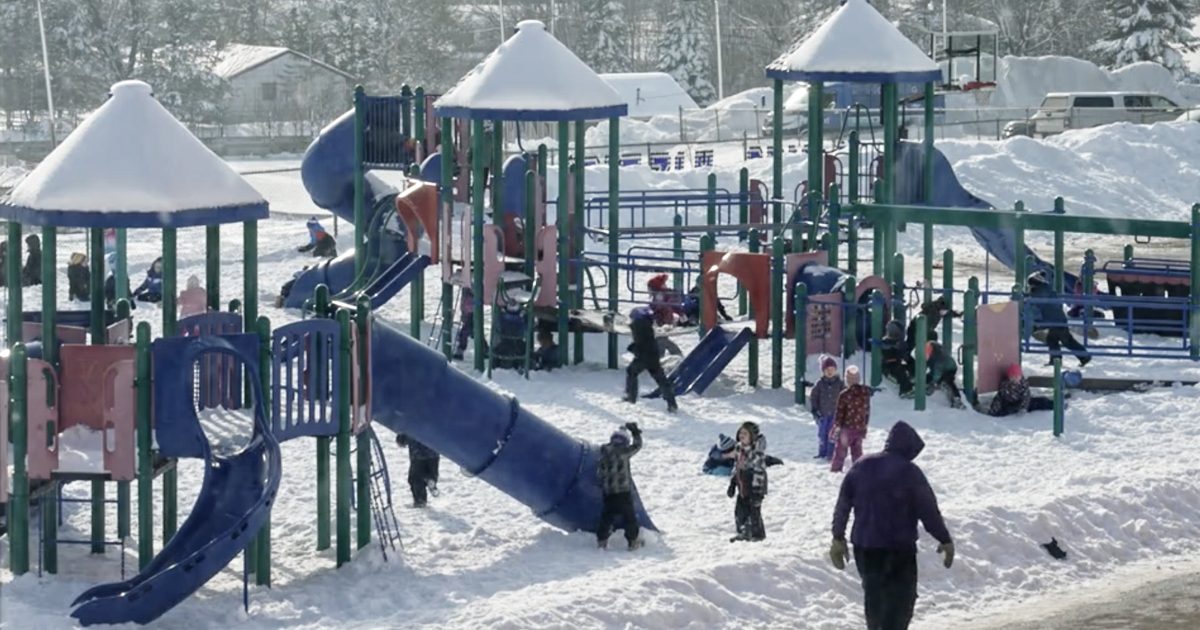 Play is an essential part of growth for children. It teaches values like sharing and compassion for others as well as critical thinking and problem-solving. All children deserve the opportunity to learn and grow through play, and that's the driving force behind Glen Lake Elementary's Accessible Playground Project.
How One Fifth-Grade Class is Making a Huge Difference
Just a hop, skip, and jump up US-169 N from Rollx Vans in Hopkins, Glen Lake Elementary was lacking critical adaptive playground equipment that would allow all students to play together. Many of the school's students live with physical disabilities, and the lack of equipment like wheelchair-accessible swings and merry-go-rounds made it difficult for everyone to equally enjoy recess.
That fact didn't sit well with students in Betsy Julien's fifth-grade classroom. Julien and some of her students were interviewed by CBS Evening News this month, saying that it was disheartening to see their classmates left out when it came time to play.
"They didn't look happy, and recess is about having fun," Rhys Riley told CBS' Steve Hartman.
So the kids asked their teacher a question, as kids often do. Why couldn't their classmates with disabilities get playground equipment that would let them join in on the fun? And, as is so often the case with shortcomings in education across the country, the answer came down to a lack of funding.
Julien threw out a rough figure of how much it would cost to purchase equipment for the Glen Lake Elementary playground — a cool $300,000. And with a goal in mind, her class set forth to collect that money down to the last dime.
Over the course of several months, fifth graders from Glen Lake Elementary School took every effort to get the money needed for accessible playground equipment. From a bake sale to door-to-door fundraising to cold-calling local businesses, they took every avenue open to them to make sure that playtime at their school would be equitable and accessible for all. And their persistence paid off.
Earlier this month, with the help of the Glen Lake Parent Teacher Organization, that once-formidable $300,000 goal was achieved. Thanks to the brave, noble efforts of these kids, the school is in the process of making its playground accessible for all its students. In addition to the wheelchair swing and merry-go-round, the funds enable the school to add a poured-in rubber surface throughout the playground, making it more wheelchair-accessible.
"First time I set foot on this playground, I'm probably going to start crying from seeing the effort that all the school has made," student John Buettner, who is in a wheelchair, told Hartman.
A New Goal for Glen Lake's Accessible Playground Project
Having met their mission, the students at Glen Lake Elementary School set their sights even higher. From that original goal to help their own classmates came the idea of helping other schools get the equipment they need so that their students could all enjoy recess equally.
And so, the Glen Lake PTO has officially taken on the Accessible Playground Project as one of its major missions for 2023. The current goal is to raise $900,000 in total, paving the way for the school to hit three new goals:
$700,000: The school will build a wheelchair-accessible upper playground, which will include ramps, sun shades, and lowered basketball hoops
$775,000: The school will create an additional accessible area by the wing of the school for first and second graders as well as expanded wheelchair access to classrooms
$900,000: Glen Lake PTO will donate funds to nearby Gatewood Elementary School so that they may also purchase accessible playground equipment
Given the success of the original campaign — and the newfound national attention on the students' humbling acts of generosity — it's a safe bet that this goal will be achieved before the end of 2023 and possibly even expanded again.
How You Can Help the Glen Lake Accessible Playground Project
No doubt, you're asking yourself how you can get involved in such a great cause. It's quite simple! Visit the Glen Lake Accessible Playground Project website and you'll find links to donate. Glen Lake PTO is a 501(c)(3) organization, so any donation you make is tax-deductible.
No matter what you're able to give, you'll have your name displayed on a plaque honoring donors at Glen Lake Elementary. If you donate $500 or more, your name will also be engraved on the school's new merry-go-round. And donations of $5,000 or more will also be displayed on an additional plaque as part of an inventive hide-and-seek game for students.
Rollx Vans is moved and inspired by the efforts of Betsy Julien's fifth-grade class, and we're proud to donate to the Glen Lake Accessible Playground Project. Our mission is and has always been to do our part in ensuring that everyone has the independence they deserve, including through charitable giving.
Our late, great founder, Wade Harris, founded Wounded Warriors in 2004 to give back to veterans wounded in Iraq and Afghanistan. Rollx Van is also a proud contributor to organizations like the MS Society, the ALS Association, and United Cerebral Palsy. Last year, we also sponsored local events like the 16th annual Minnesota Strollathon and the MDA Muscle Walk.
If you have a vision for ways to make our community and the world at large a better place, Rollx Vans is eager to help however we can. And if you're in need of reliable transportation that allows you to retain your independence through easier mobility, give our team a call at 800-956-6668. We're the nation's leading wheelchair van conversion manufacturer with more than 20,000 customers nationwide, and we'd love to make you part of our ever-growing family.