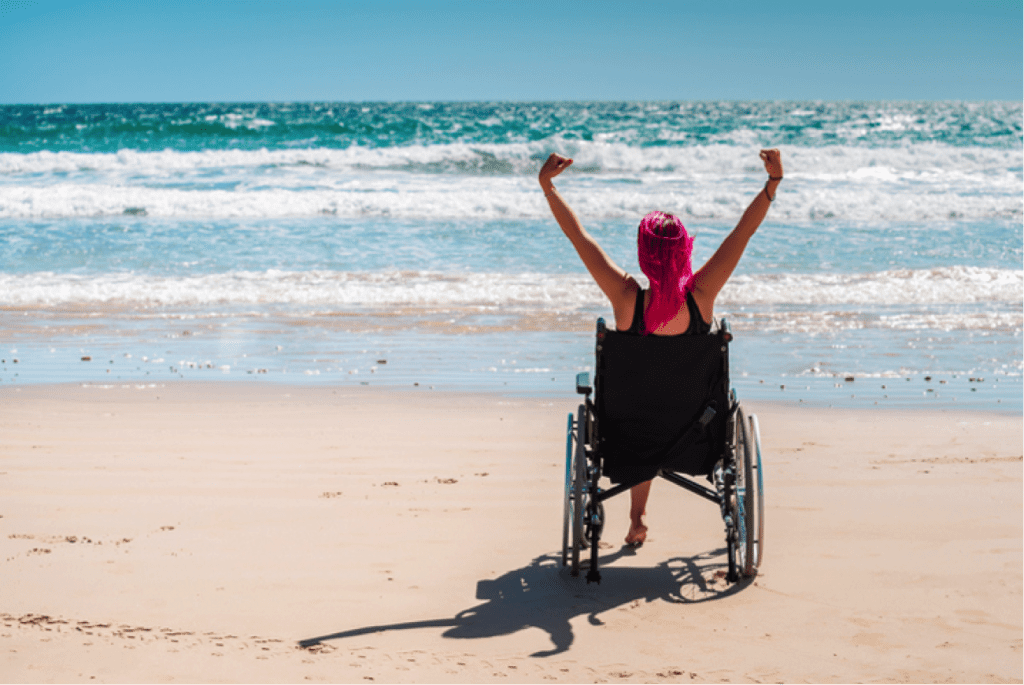 Sometimes you just know you need a vacation. That goes for everyone, including those with disabilities.
When it's time to visit somewhere new and exciting, once concern is likely to be accessibility. While you might know all of the wheelchair-friendly spots in your hometown, entering a new city, state or country can feel a little more unpredictable. When you're ready to plan your next trip, consider the following 10 wheelchair accessible vacation destinations.
Legoland
You don't have to be a kid to enjoy the incredible creations at Legoland in Carlsbad, California. You don't have to deal with stairs either. Check out this wheelchair accessible theme park to expand your imagination.
Pigeon Forge, Tennessee
The Smoky Mountains are one of the most underrated vacation destinations in the country. The natural landscape serves as a backdrop for Dollywood, a park that has gone out of its way to ensure guests in wheelchairs can enjoy a wide range of shows, rides and activities.
San Diego Beaches
They don't call it "America's Finest City" for nothing. San Diego is known for its incredible beaches that epitomize the laid-back Southern California lifestyle. La Jolla, Mission Beach and Pacific beach provide specially-designed beach wheelchairs for visitors with disabilities. Get your feet wet in a location that welcomes all!
Willis Tower Skydeck
Who says people with disabilities can't scale great heights? At the Willis Tower (formerly the Sears Tower) in Chicago, the Skydeck is a wheelchair accessible attraction. Test your stomach on "The Ledge" — a room with a glass floor and a view that goes 1,353 feet to the ground.
Stonehenge
Their origin remains a mystery, but there is no question that the Stonehenge rocks impress visitors from all over the world. This attraction features a wheelchair accessible path, making it easy to peer at the ancient creations.
The Louvre
There is no experience quite like seeing some of the greatest masterpieces of all time. At the Louvre in France, you might even experience déjà vu after seeing paintings as recognizable as the Mona Lisa. Thankfully, this museum is wheelchair accessible, giving visitors with disabilities the chance to see everything it has to offer.
Rocky Mountains National Park
Heading to the mountains in a wheelchair might not sound like the most obvious choice for a vacation, but Rocky Mountain National Park makes the trip worthwhile. Trails, campsites and boardwalks feature pristine views that are accessible to those on wheels.
Las Vegas Strip
In Vegas, there is no shortage of entertainment options for visitors, including people in wheelchairs. Most resorts and casinos are completely wheelchair accessible. Whether you're hitting the slots or seeing a show, Las Vegas knows how to accommodate everyone.
Hanauma Bay, Hawaii
Like San Diego's beaches, Hanauma Bay provides rugged wheelchairs built to handle the beach. The main difference is, Hanauma Bay is in Hawaii, a destination renowned for a tropical climate, incredible views in every direction and the spirit of aloha that seems to encompass daily life. It's a can't miss destination for anyone.
Walt Disney World/Land
Head to the most famous theme parks in the world for an accessible experience like no other. People in wheelchairs can use "fast pass" tickets to enjoy rides quickly and easily. Ramps are everywhere in the park, making the "Happiest Place on Earth" enjoyable for everyone.
Create an Itinerary
Many of these locations make great road trips in your wheelchair accessible van. Preparation is the key to a great vacation, so check out our blog post "Planning for Emergencies that Happen on the Road" to make sure you're prepared handle the unexpected.