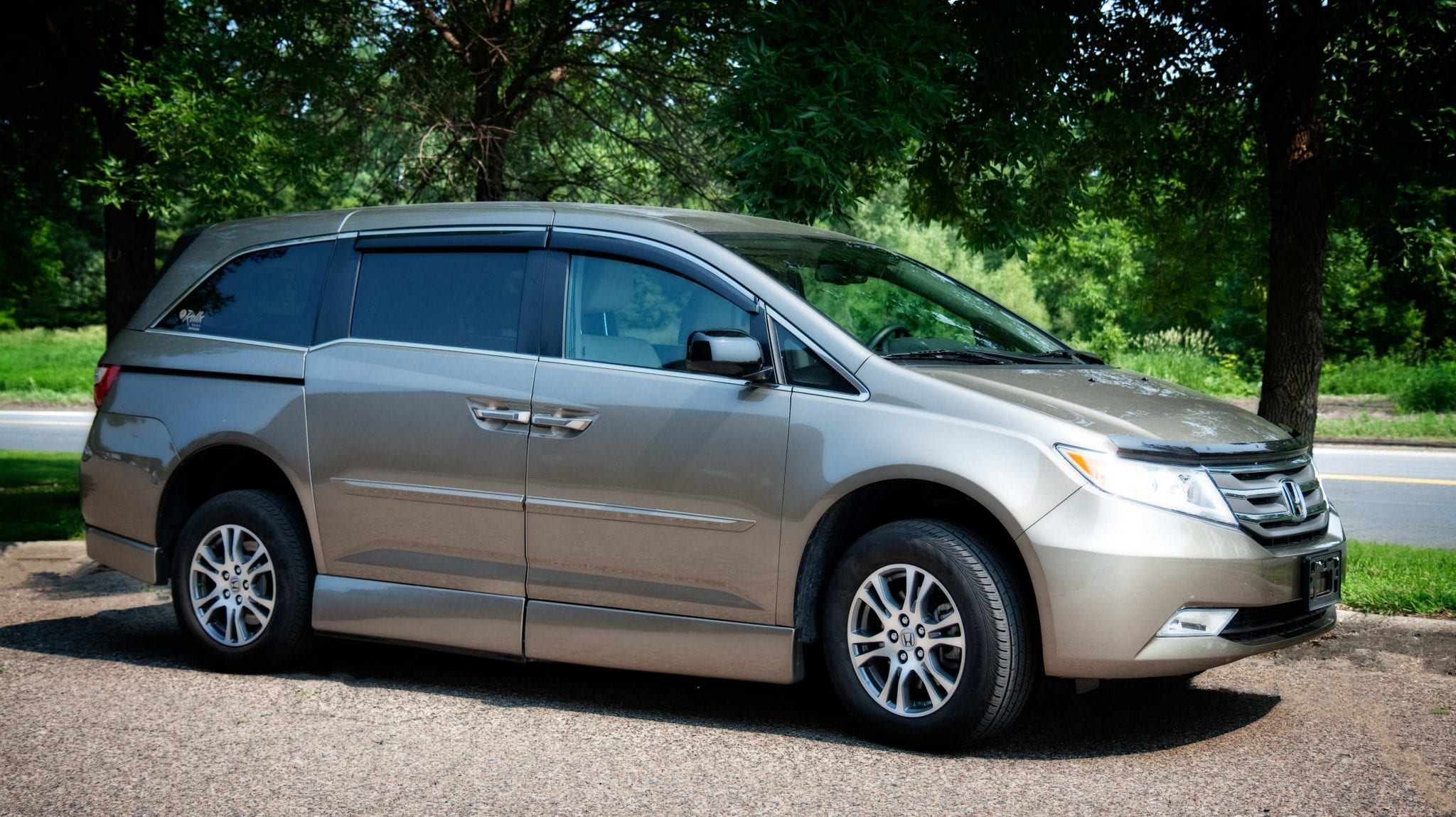 Buying a Wheelchair Van
Buying an accessible van is a big decision, and it's not always a straightforward process. Handicap accessible vans have a lot of components. Besides all of the traditional amenities and features, you also have to take the many conversion features into consideration.
Despite all of this, the process doesn't have to be overly complicated.
At Rollx Vans, we want to make your purchase decision as easy and delightful as possible, especially if this is your first time buying a wheelchair van. For this reason, we have put together a Beginner's Guide to Buying your first wheelchair van. Over the course of this three-part blog series, we will cover everything from wheelchair van features to the conversion process, financing, vehicle service, delivery options and everything else involved in making your purchase.
If you ever have any questions while reading through this guide, don't hesitate to give us a call at 1-800-956-6668 or send us an email.
Without further delay, let's start you on the process of buying your first accessible van!
General Wheelchair Van Information
What makes a wheelchair van different?
During the conversion process, our engineers strip away the entire inside of the vehicle, raising the roof or lowering the floor (depending on the van you buy and the option you choose) so that a wheelchair user can easily fit inside the vehicle. They also install wheelchair tie downs, a lift, special seats, hand driving controls and anything else you want in your vehicle.
There are a lot of different options to choose from, and you don't need to choose them all. At Rollx Vans, we will never try to upsell you on a feature you do not want or need. This is and always will be your ride, and we want you to have it your way.
Wheelchair Van Conversion Features
We will go into a few of the major conversion features below, but for the most comprehensive look into everything that goes into a wheelchair conversion, Wheelchair van ramps are one of the most important features of your van. They allow wheelchair users easy access into the van. If you choose to go with the in-floor ramp option (where the ramp slides into the floor rather than folding upwards) it won't even need to be deployed when other passengers want to enter and exit the vehicle.
All our wheelchair vans also come with a one-touch, single button remote for easy deployment and retraction of the ramp.
Wheelchair Van Tie Downs
Once you are inside the van, you will see how safe and secure they are to ride in. All our vehicles come with a choice of three tie-downs and securements:
The manual tie-down: simple and safe, just like a seatbelt.

The Retractable tie-down: they retract, leaving you with less strap to deal with.

Power tie-down: the most easy-to-use, and the only option wheelchair users who want to drive their vehicle.
Transfer Seats
Transfer seats make it easy to get in and out of the vehicle and driver's seat. The transfer seats we install in our wheelchair vans were invented by our very own engineering team 20 years ago. The trackless design (which was the first of its kind) operates with a pendant remote and moves a full 20 inches back and forth. Combine that with a 180-degree rotation and getting in and out of the driver seat has never been easier, safer and more convenient for you.
Hand Controls
Perfect for anyone who wants to drive their accessible vehicle. Our team takes the time to work with each customer to make sure that these controls are a perfect fit, making piloting the vehicle a smooth, safe and easy process.
Continue to Part 2
In our next blog post, we will go over making the choice between a minivan and full-size van, the custom features and amenities you can choose from and whether to buy used or new.