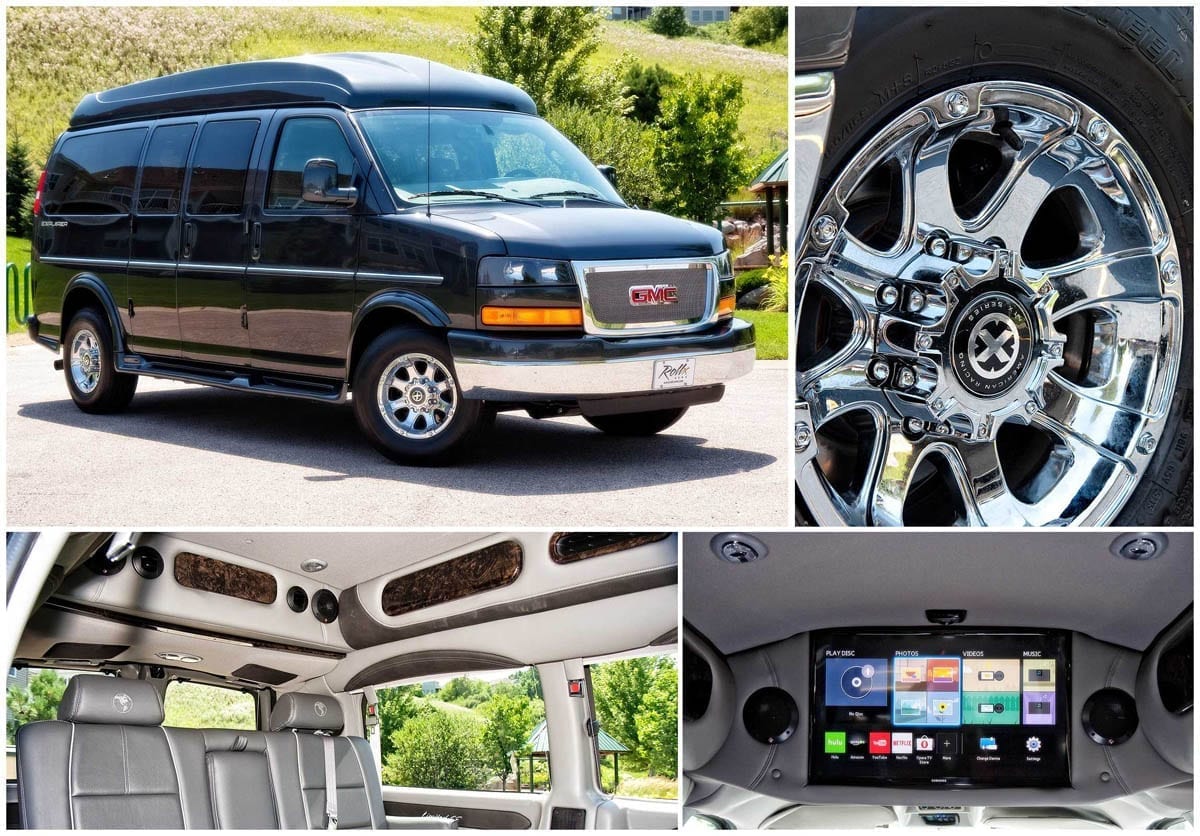 This is the second part of our three-part Beginner's Guide to Buying a Wheelchair Van. To see general information about our wheelchair vans and conversion features, go to Part 1 of this guide. To find out about financing, service and delivery, go to Part 3.
Choosing Between a Full Size and Minivan
Now that you are an expert on wheelchair vans and their conversion features, it's time to move on to the choices you will have when purchasing an accessible vehicle from Rollx Vans.
One of the first decisions you will have to make it between a full-size wheelchair van and minivan. Both are great options, but only one will fit you best.
Our selection of accessible minivans are great for people who want a small, sleek design that is easy to drive and doesn't appear too bulky. Our minivans have some of the best safety ratings on the market (they have a perfect NHTSA crash-test record!). They are also a bit more cost efficient.
Full size van wheelchair vans, on the other hand, are the largest, most spacious wheelchair van options. They have enough space to fit the entire family, their cargo and maybe even a few friends. They have a full six inches of extra headroom for maximum comfort.
And don't worry; they may look intimidating, at first, but they are no more complicated to pilot than any other vehicle.
Choosing Between a New and Used Wheelchair Van
After you have made the decision between full-size and minivan, you can now decide between buying new and used wheelchair vans. The ultimate decision comes down to which van fits into your budget best, but there are other advantages and disadvantages associated with both choices.
Advantages of New Handicap Vans
Choosing more pre-loaded manufacturer's features

Lasts longer

Nothing beats that new-car smell!
Disadvantages of New Handicap Vans
Advantages of Used Handicap Vans
More budget-friendly

They are completely reconditioned to look like new
Disadvantages of Used Handicap Vans
Higher mileage on vehicle

Won't last as long as a new vehicle
Whichever you choose, you will always receive a vehicle warranty (covered in part 3).
Wheelchair Van Features
You've made the decisions between full-size and minivan as well as used and new wheelchair vans, so now it's time for the fun stuff: your wheelchair van features and amenities!
You can choose between various vehicle colors as well as numerous comfort and safety features. Some of these include:
Rearview cameras

Power heated outside mirrors

Disc brake wear sensors

Chrome appearance packages

Swing out glass side doors
There are far too many to name here. Visit our individual vehicle information pages or contact us today to learn more.
Continue to Part 3
In our next blog post, we will go over warranty and safety information, how to obtain financing and our various delivery and service options.