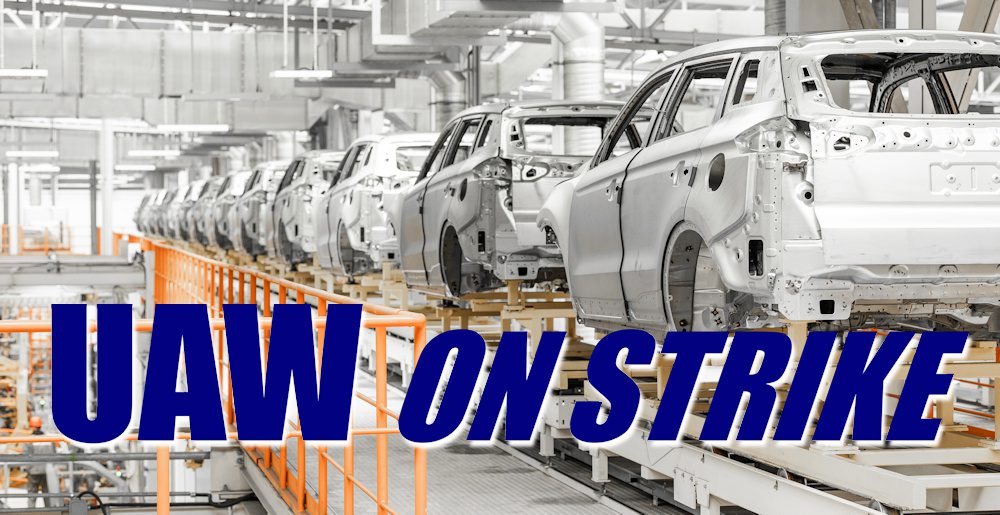 The United Auto Workers strike may have ended, but the effects may linger into the months ahead. If you're looking to upgrade to a new accessible vehicle in 2024, the labor strike may impact your shopping experience. But thanks to Rollx Vans' expansive inventory of current model-year vehicles and high-quality certified used vehicles, we expect the effects to be quite minimal and are doing our very best to ensure business as usual.
What Was the UAW Strike?
The United Auto Workers enters into a contractual agreement every four years with Ford, General Motors, and Stellantis — otherwise known as the Big Three. Typically, negotiations will result in the acceptance and ratification of a new contract before or shortly after the current deal expires. But this past September, it was clear that the UAW and Big Three were quite far apart.
As a result, the UAW voted on Sept. 14 to strike against all three automakers at once for the first time in union history. Thousands of workers left the assembly lines for picket lines at some of the Big Three's most valuable plants, ultimately resulting in the cessation of vehicle production at Ford's Michigan Assembly Plant, Stellantis' Toledo Complex, and GM's Wentzville Assembly.
The UAW struck tentative deals with Ford, Stellantis, and GM, and work resumed at all affected plants on Oct. 30. No other Big Three plants saw work stoppages, and there was no stoppage of work at plants operated by other auto manufacturers like Toyota.  While the long-term effects of the 46-day strike are not yet fully known, it's worth noting that a 40-day strike against GM in 2019 caused the automaker to lose $3.6 billion.
Will the Strike Affect Inventory at Rollx Vans?
Though the UAW strike only affected three automakers and three plants in the United States, it will likely have a butterfly effect on the automotive industry and the accessible vehicle industry in terms of inventory availability. Notably, Wentzville Assembly produces the GMC Savana, which is one of the many converted vehicles offered at Rollx Vans.
It's hard to say exactly the extent to which the strike will affect inventory, but it will likely only compound issues that have persisted over the last several years due to COVID-19 and the global chip shortage. As a result of these factors, vehicles like the new Toyota Sienna are in shorter supply, though we hope that we'll start seeing more on our lot in 2024.
Speaking of 2024, a side effect of the strike and other global factors is that we expect vehicles from the upcoming model year to arrive later than usual. But that doesn't mean you have to sit idly by and wait if you have something in mind. If you contact our sales team at 800-956-6668 or by emailing us at questions@rollxvans.com, we can help ensure that you get exactly what you want in the most timely fashion possible. And because we deliver nationwide, we can help you get in no matter where you are in the United States.
Good News: Rollx Vans Still Has Lots of Vans In-Stock
The UAW strike and other factors may ultimately impact when new 2024 models will arrive at Rollx Vans. But the good news is that we still have several excellent 2023 vehicles available now. That includes some of our bestselling minivans, like the ultra-quiet and luxurious Chrysler Pacifica. And we have a great selection of new full-size vans, including the Ram ProMaster, GMC Savana, and Ford Transit.
And if you're worried about costs or just want to get the most for your money, Rollx Vans also has an expansive inventory of pre-owned wheelchair vans from brands like Dodge, Honda, and Toyota. We stand by our used vans with the same confidence as any new vehicle we sell because we follow a gold standard for reconditioning, which allows us to offer a full satisfaction guarantee and a 30-day bumper-to-bumper warranty.
Rollx Vans has been serving drivers who need accessible vehicles for more than 45 years, so we're no stranger to industry adversity. By keeping a healthy inventory of new and used vehicles and knowing how to streamline the process as much as possible to help you get the 2024 vehicle you want more quickly, we ensure that we can meet your needs as best as possible for as long as possible. Our commitment to excellence is why we have more than 20,000 satisfied customers nationwide, and it's why you can trust us for everything from financing a vehicle to getting your new van serviced no matter where you are across the country.