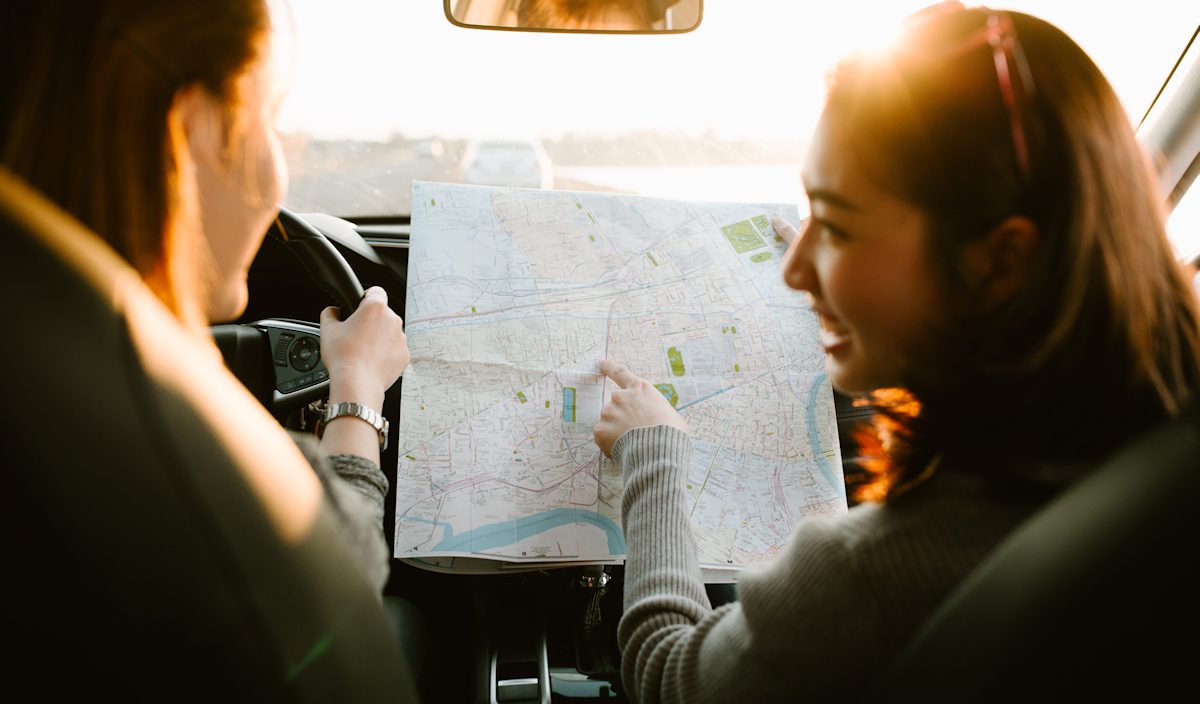 With warmer weather and longer days ahead, it's time to start thinking about your next great American road trip. Summertime presents the opportunity to put aside your cares for a few days, hop into your vehicle with some of the people you care about most, and hit the road. Taking a road trip when you or someone you love has a disability can present challenges, but a bit of planning and consideration will get you on the way to your dream destination quickly and safely. Planning for a wheelchair-accessible road trip ensures that everyone has the best and most memorable time possible.
Take Your Time and Enjoy the Ride
The saying goes that life is a journey, not a destination. The same principle applies when you're taking a road trip with friends and family. Even if you're looking forward to the sea air and sandy beaches, a hidden-away mountain cabin, or the thrills of a world-class amusement park, the ride to get there can be every bit as fun. That's why it's never a bad idea to take your time getting where you're going — especially so if you're planning an inclusive trip.
If you build in some extra hours for travel, it ensures that you won't have to press to get there. Driving or even riding in a vehicle for long periods of time can be fatiguing — especially if you live with a disability. Adding hours or even a day to your travel itinerary gives you plenty of room for rest stops and bathroom breaks as needed. Try to make sure you stop every few hours to give everyone time to stretch out and unwind.
Another great way to maximize the drive is to pre-determine rest stops along the way and make time for those stops specifically. This is a particularly sound idea if you're planning a wheelchair-accessible trip — you can use resources like AccessNow to find accessible rest areas, gas stations, restaurants, and hotels along the way, ensuring that everything is as relaxing as possible when you take a break.
Pack Appropriately
Packing can make or break a vacation, so before you even set out on the road, you'll want to set yourself up for success by putting together an air-tight packing list and sticking to it. To make sure that no stone goes unturned, you should review your list once it's completed and share it with your travel companions to see if they notice anything missing.
What would a road trip be without snacks? After you've made sure you have all the essentials, make a trip to the grocery store and stock up on healthy snacks for the journey. Be mindful of your passengers' food allergies and sensitivities, and be sure to bring plenty of bottled water to keep everyone hydrated.
It's also important to make sure you have a fully stocked first aid kit and roadside emergency kit. If you're traveling during the summer, some major musts include extra phone batteries or chargers, road flares, jumper cables, sunscreen, and insect repellent.
When you're planning an inclusive trip, you'll want to take some extra steps and precautions. If you or one of your passengers uses a motorized wheelchair, pack a lightweight folding wheelchair as a backup. This may make it easier to get around in certain situations and may come in handy if there's an issue with a motorized wheelchair or its charger. And don't forget to bring essentials like cushions, covers, chargers, and portable ramps.
If you or any of your passengers are on medication or need any medical supplies, you'll want to be sure those are on your packing list. You may also want to consider bringing extra supplies just in case the trip is extended for any reason. It's also a good idea to have medical supplies in an easy-to-access location in the van.
Your Rollx Van is Road Trip-Ready
Of course, one of the most vital components of a successful inclusive trip is reliable transportation. Rollx Vans is proud to help empower people across the country to enjoy their independence. Our wheelchair-accessible conversion vans and dedicated service experts have been making dream road trips a reality since 1978.
If you need an accessible vehicle for an upcoming road trip, we make the process easy. From shopping our selection of new and pre-owned wheelchair vans to scheduling a test drive to getting financing, we're with you every step of the way. And if you don't live in Savage, Minnesota, you can still get a high-quality Rollx Van thanks to convenient nationwide home delivery.
You can trust Rollx Vans with your next wheelchair van purchase — and if there's any doubt about that, you can just read what our customers are saying. By working under the ISO 9001 quality standard and performing our own crash testing, we're able to stand firmly behind our wheelchair vans with the industry's longest structural warranty.
Nothing can derail a road trip faster than a problem with your vehicle. Rollx Vans helps protect you against breakdowns with expert service no matter where you are on your journey. If you hit a snag before the trip begins, we're the only wheelchair van manufacturer in America to offer at-home service. One of our expert technicians will come to your house and help get your adventure back on track.
Out there on the road, you can also take comfort in the fact that we have a nationwide network of more than 360 service partners, all of whom have the know-how to work on your Rollx van. If you're not able to make it to one of our partner service shops, our customer service team can work with the mechanics at the most convenient repair facility to help them put you back on the road.
And if you do find yourself in a tough spot, Rollx Vans and Mobility Support Solutions™ will come to your rescue with 24/7 Mobility Roadside Assistance. We work with more than 35,000 towing providers across the country, offering services including tire repair and replacement, fuel delivery, and lockout services. We want you to feel confident on your vacation, and that's why we're always just a call away.
Whatever you need for your inclusive road trip, Rollx Vans is here to help however we can. Give us a call at 800-956-6668, text us at 952-522-8330, or send an email to questions@rollxvans.com. We look forward to doing our part to ensure that you get to enjoy the freedom and independence that comes with a great American road trip.